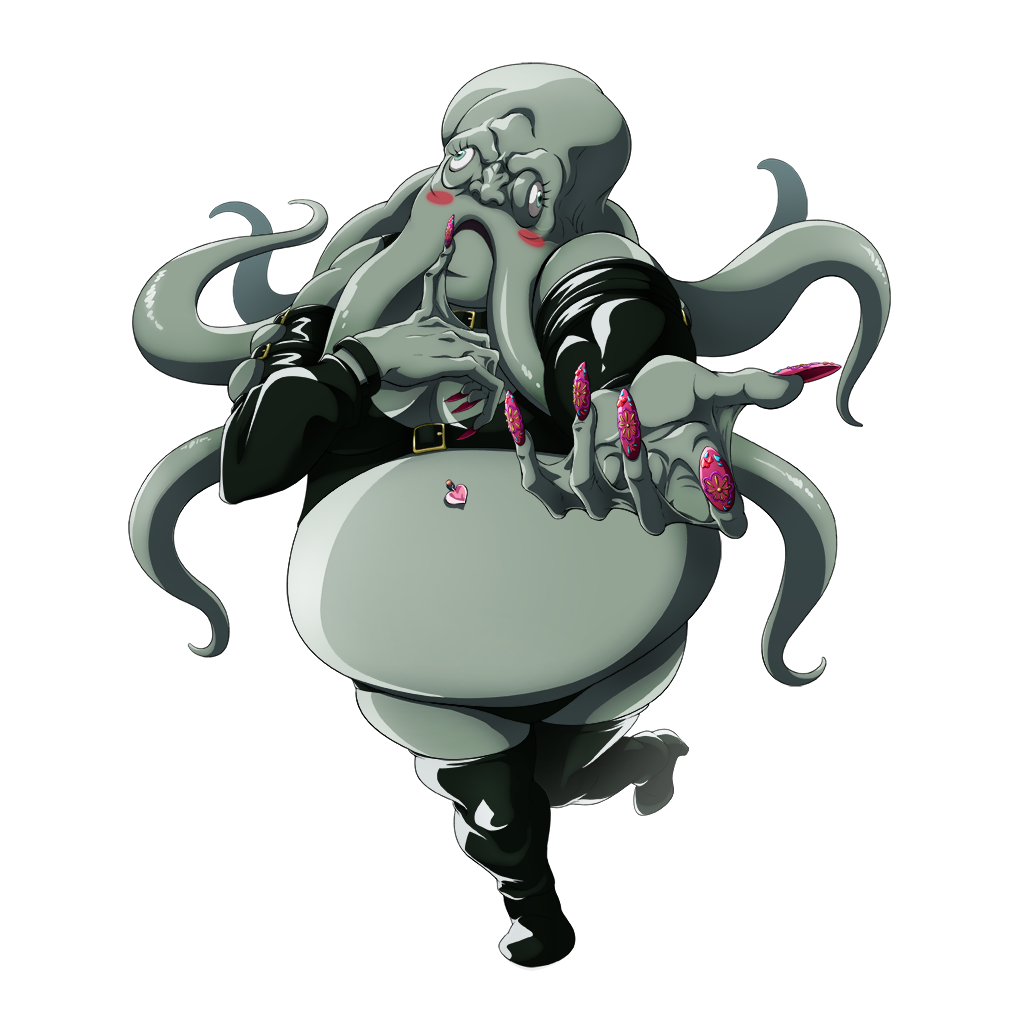 Character name: Neuronist Painkill
Race: Grotesque Role: Attacker Type: Intelligence
The Great Tomb of Nazarick Underground Special Intelligence Investigator. Neuronist is in charge of interrogating captives in the "Room of Truth" on the 5th floor of the Frozen Prison. Also called "The Torture Building," it is one of Nazarick's five most horrific areas.
She may have a humanoid shape, but her head looks like a distorted skin fold, and she has a swollen body and muddy white skin. Instead of clothes, she wears a black leather belt, and her webbed fingers have outlandish nail art. Contrary to what you may expect from her physical appearance, her body emits a floral aroma.
She belongs to the "Brain Eater" species. She is genderless. However, she appears to harbor romantic feelings for Momonga, and her voice sounds like that of a girl in love
It appears that she based her torture instrument, a thin stick with a thorn at the end, on her creator, who suffered from urinary tract stones.