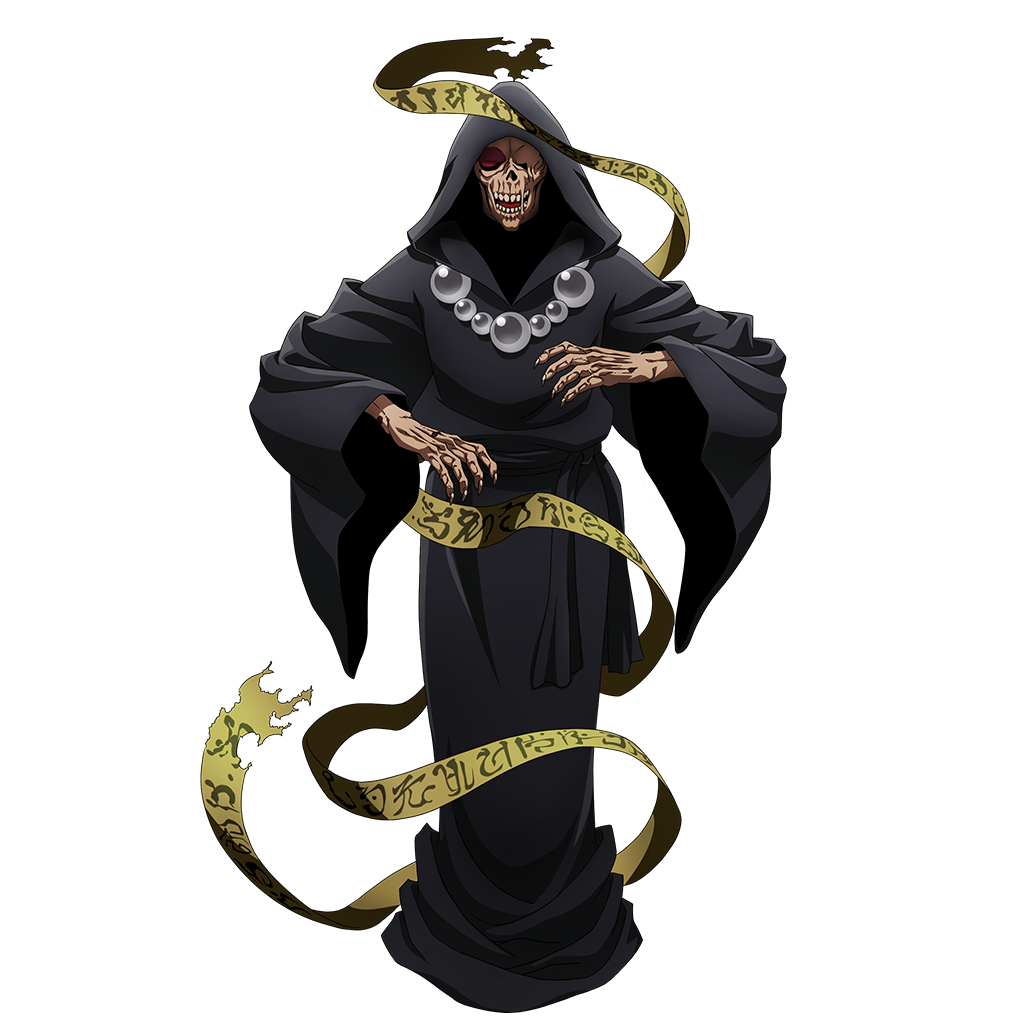 Character name: Iguva=41
Race: Undead Role: Attacker Type: Intelligence
Made from a human corpse, he is a Necromancer ( Elder Lich).
He wears an opulent but old robe and is enveloped by negative energy like a cocoon.
His bone-skinned face has a black, depressed orbit, carrying a deep and evil color of wisdom.
By the skills of his creator, he is much more powerful than ordinary Elder Liches.