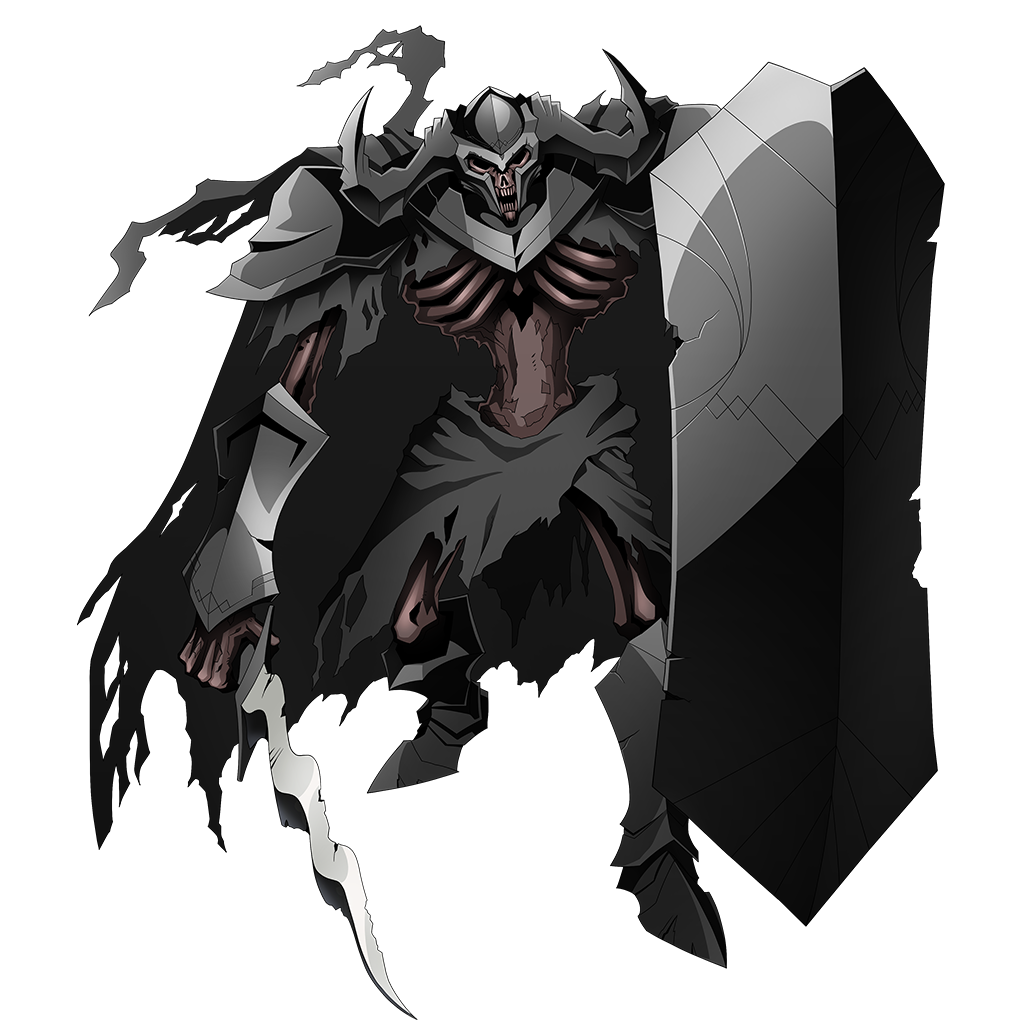 Character name: Death Knight
Race: Undead Role: Tank Type: Intelligence
Giant Undead with strong defensive capabilities.
They are fully clad in black armor with crimson patterns that looks like veins, and has sharp thorns.
In their right hands, they hold Flamberge swords with a red-black aura, and their left hands carry Tower Shields that can cover three-quarters of their bodies.