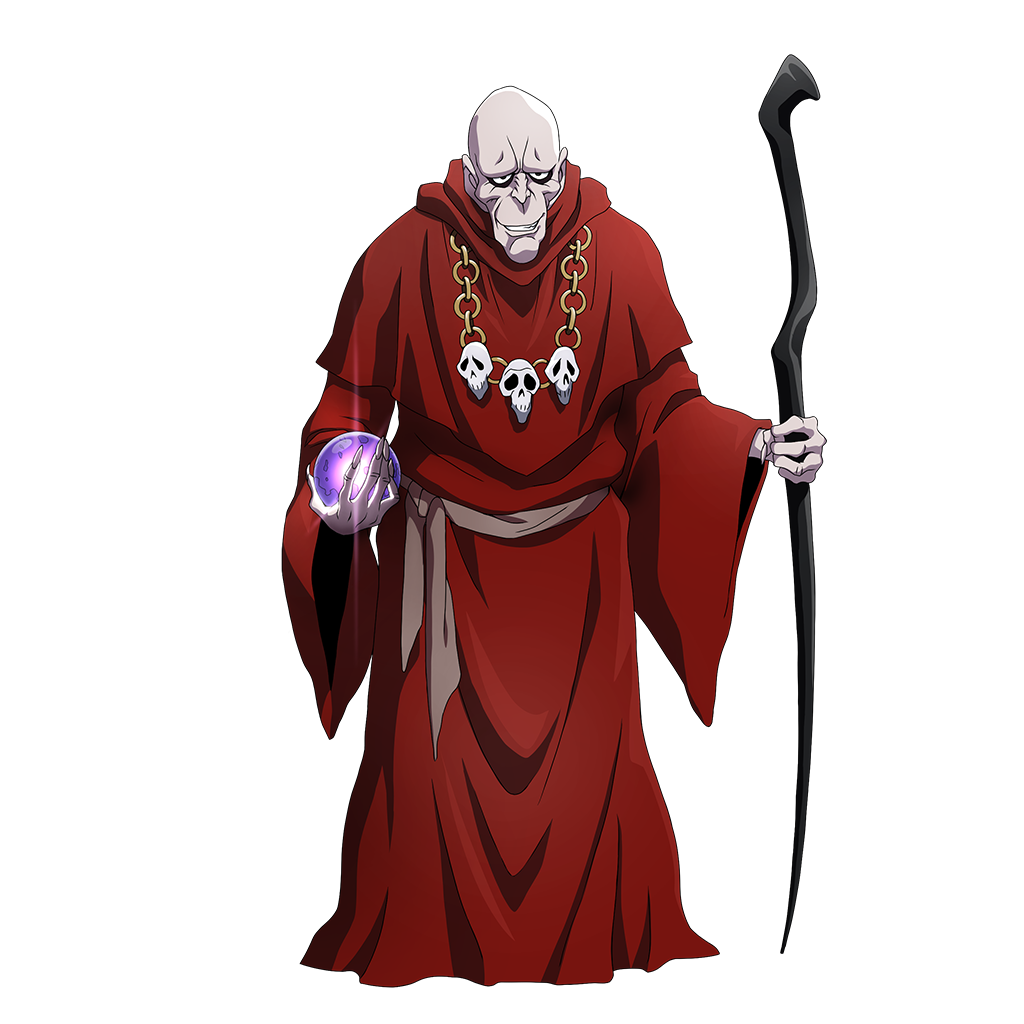 Character name: Khajit Dale Badantel
Race: Human Role: Enhancer Type: Technique
A madman born in the Slane Theocracy and one of the Twelve Executives of Zurrernorn.
He is bald and does not have eyelashes, eyebrows, or anything that looks like hair on his body. He has recessed eye sockets, a slender figure, wears a blood-red robe, and carries a black cane.
Apparently, he was a normal child, but when his mother passed away, he started studying reanimation magic and has continued doing so until this day, over 30 years later.
As the end of his life draws near, he is planning to turn himself into an Elder Lich.