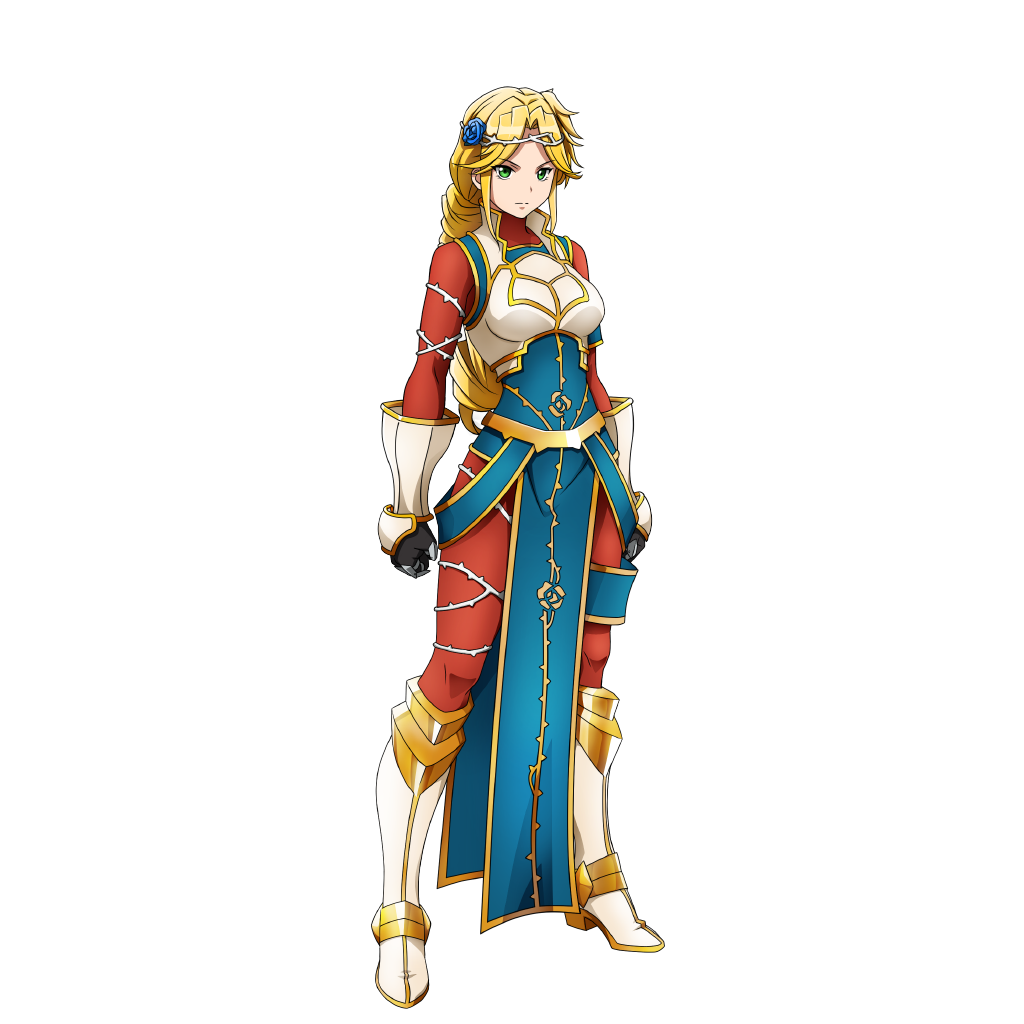 Character name: Lakyus
Race: Human Role: Enhancer Type: Heart
The leader of the adamantite adventurer team The Blue Rose. A priest warrior who has mastered both swordsmanship and religious magic, and owns the cursed sword Kilineiram.
When she is alone, she sees an ominous figure who says disturbing things, such as, "If you release the power of the cursed sword, the dark energy will swallow the entire country," and "Lakyus of the dark, you were born from the spirit of darkness." However, if anyone asks her what it says, she blushes and answers, "Don't worry about it."
She has a wide range of abilities and can use support magic as well as healing magic.