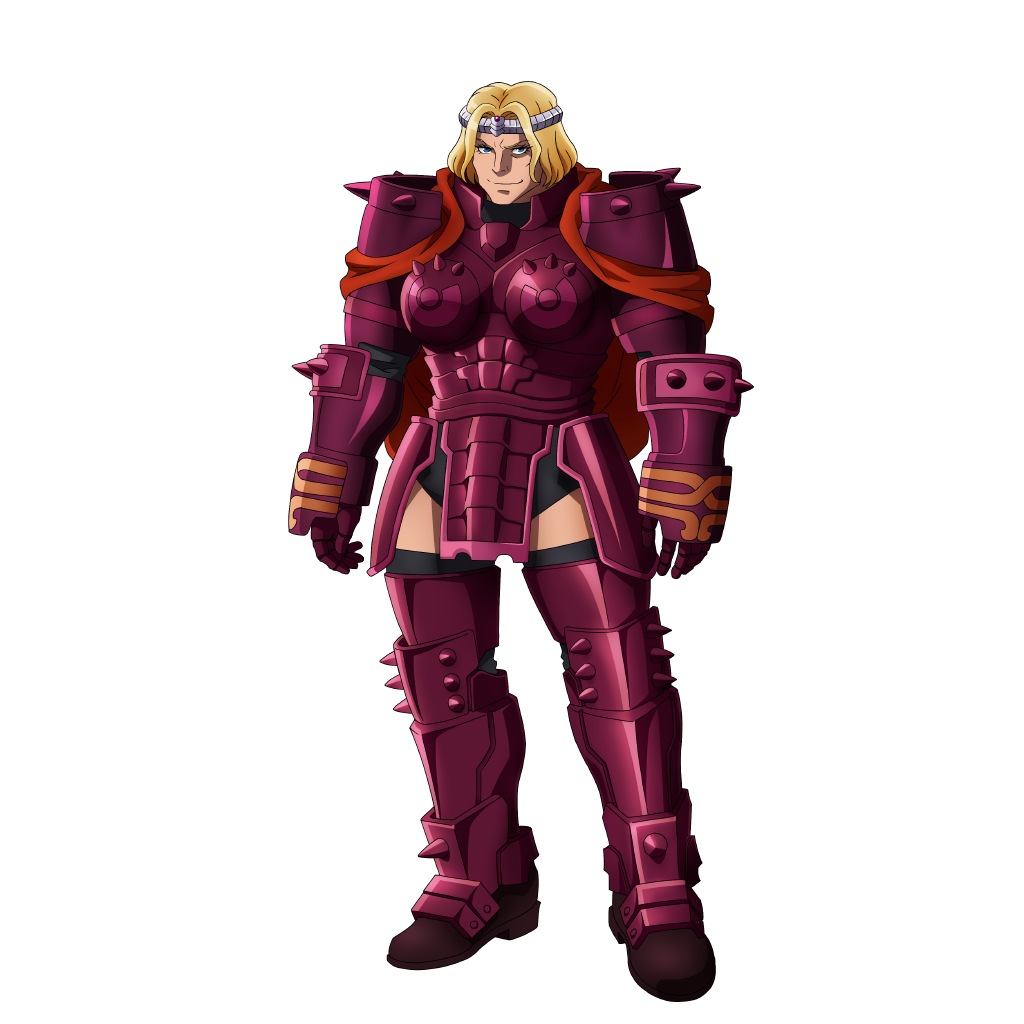 Character name: Gagaran
Race: Human Role: Tank Type: Power
A warrior of the adamantite adventurer team The Blue Rose. She's a woman with a sturdy physique. Through years of training, her arms have become large as logs and her chest is raised up by her muscles.
She's always attentive and teaches skills to those who ask to be instructed. She sometimes also gives others things such as magic items.
She says that she likes "picking cherry virgin boys.