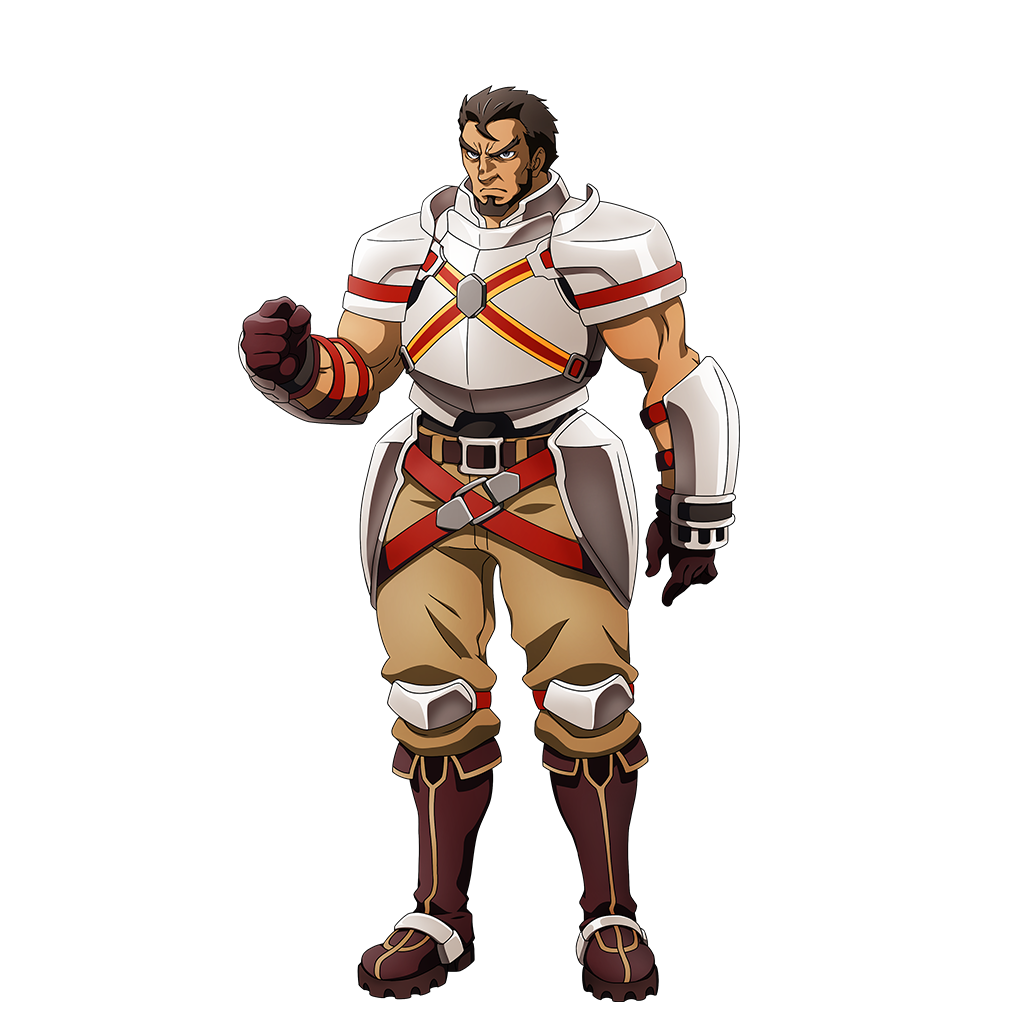 Character name: Gazef Stronoff
Race: Human Role: Attacker Type: Power
Although he is from commoners, he is known as the most powerful and famous warrior in the Re- Estize Kingdom as well as in its neighboring nations.
He is viewed very favorably both within and outside of the Kingdom.
His short-trimmed hair is black, as are his eyes.
He has a strong physique, and the bulge of his muscles is still visible when he wears a breastplate.
As a true warrior, nobody is more loyal to King Ramposa III of the Re-Estize Kingdom than he.