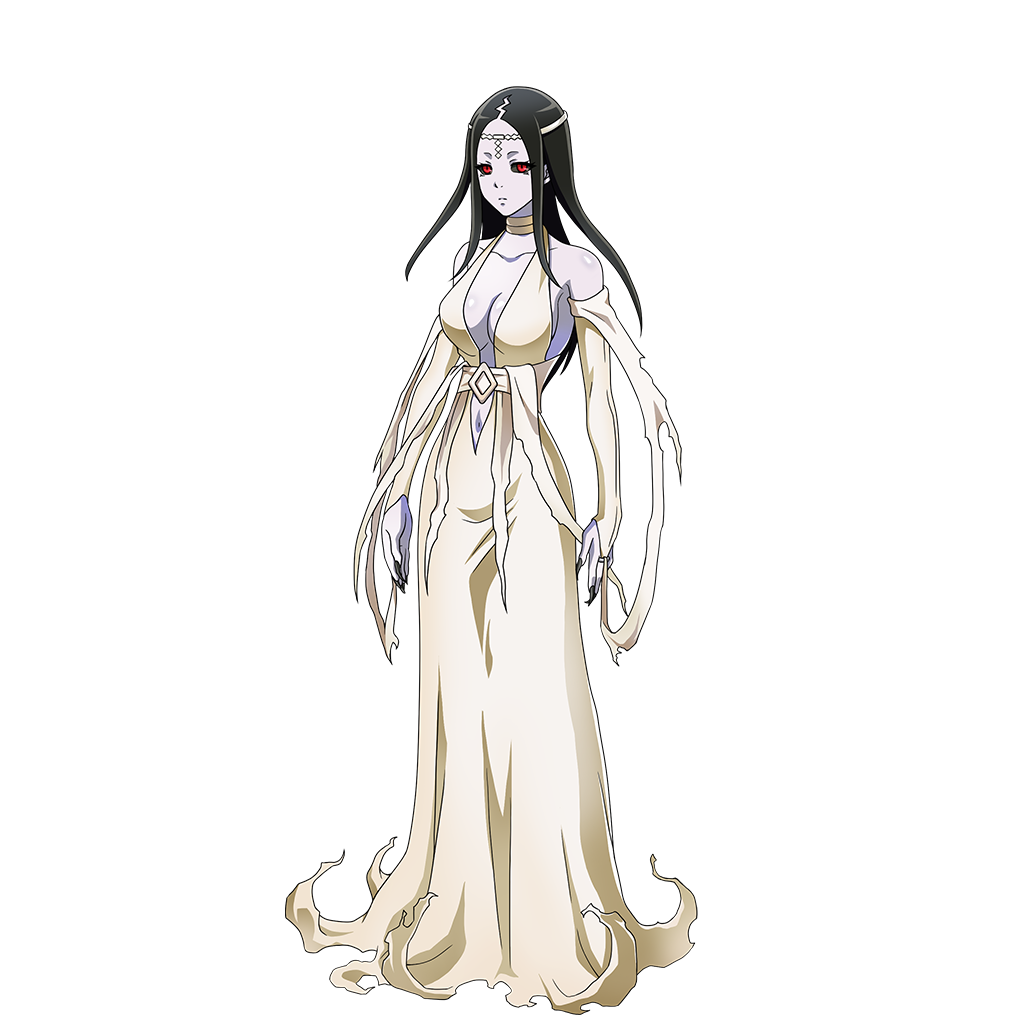 Character name: Vampire Bride B
Race: Undead Role: Attacker Type: Speed
A beautiful vampire.
She may look like a human, but her pale wax-like skin, deep red pupils, and sharp protruding canines make it clear that she is something else entirely.
She wears a white silk dress with a deep plunging neckline, with her golden ornaments and high heels adding a touch of color.
Due to the characteristics of her race, she is resistant to weapons except to those made out of special metals.