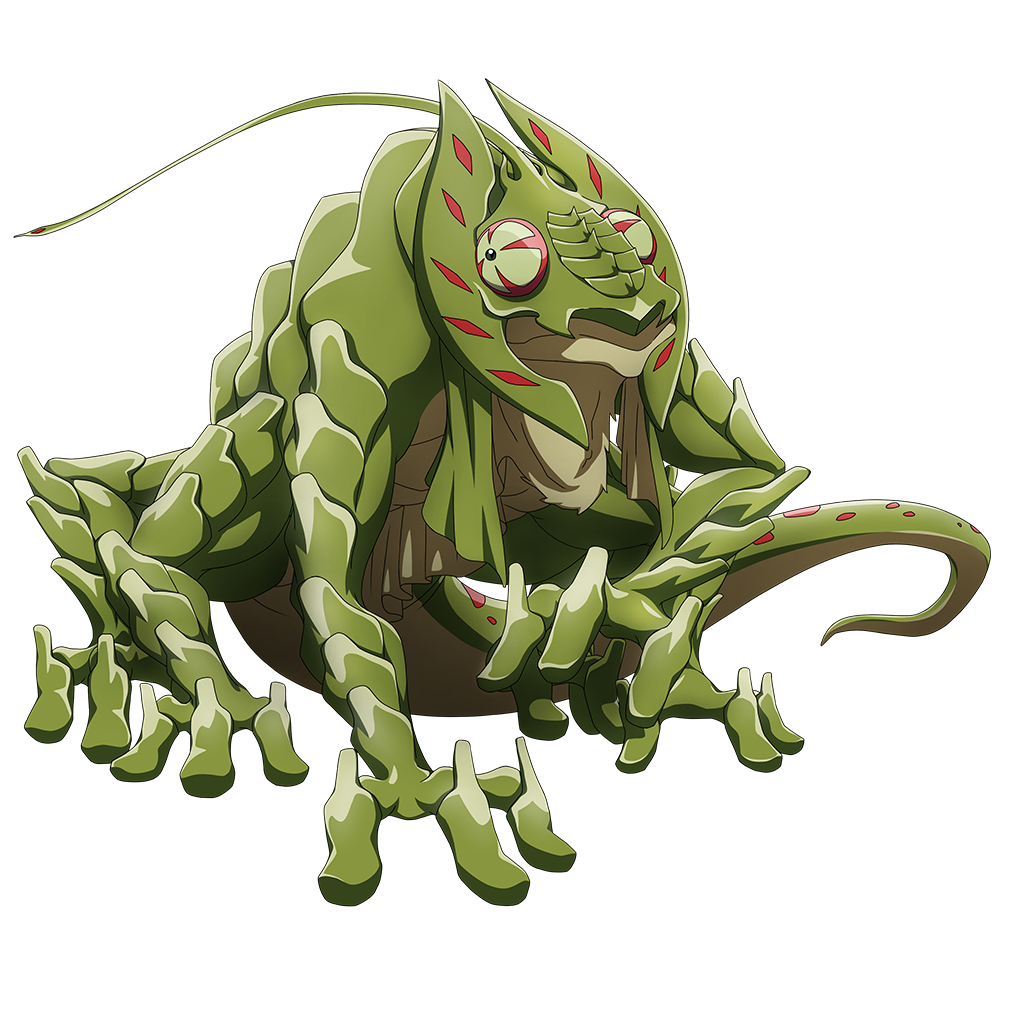 Character name: Quadracile
Race: Beast Role: Enhancer Type: Power
A six-legged magical beast in the service of Aura that looks like a cross between a chameleon and an iguana.
Among magical beasts he is referred to as a God Beast. He has a high level of intelligence and the ability of mimicry, which is characteristic of chameleons.
He shows affection for his mistress by gently licking her with his long tongue. He is one of Aura's favorite beasts.