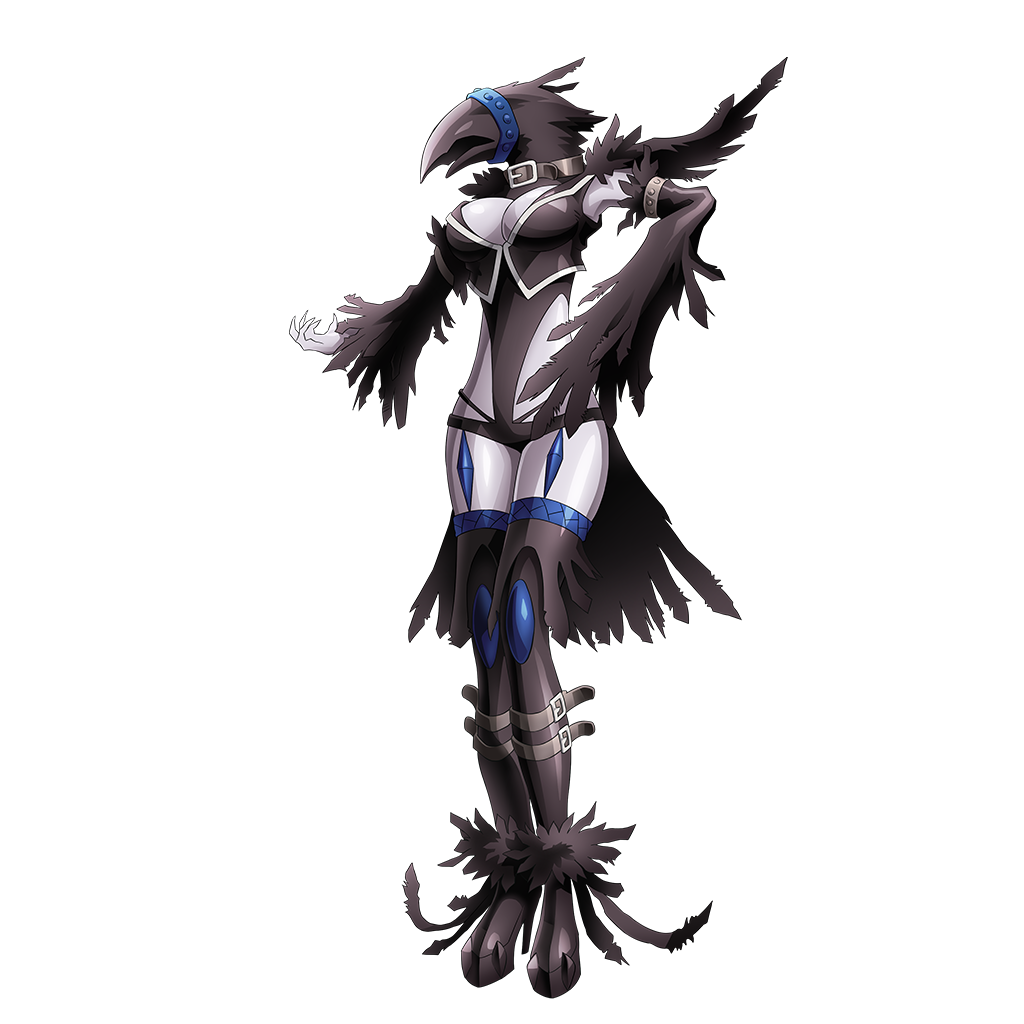 Character name: Jealousy
Race: Demon Role: Enhancer Type: Speed
One of Demiurge's guard monsters, one of The Three Demon Generals. Jealousy. This is not her own name, but rather her monster name, and there are several other evil lords also called "Jealousy" in existence.
She is a monster with a head shaped like a crow, of course black, and she wears a leather BDSM-like outfit. Her revealing body from neck to toe is that of a rather voluptuous human woman.
She is tasked with duties as a perimeter guard at the Glowing Temple, the residence of Demiurge with the gate leading to the 8th Floor.