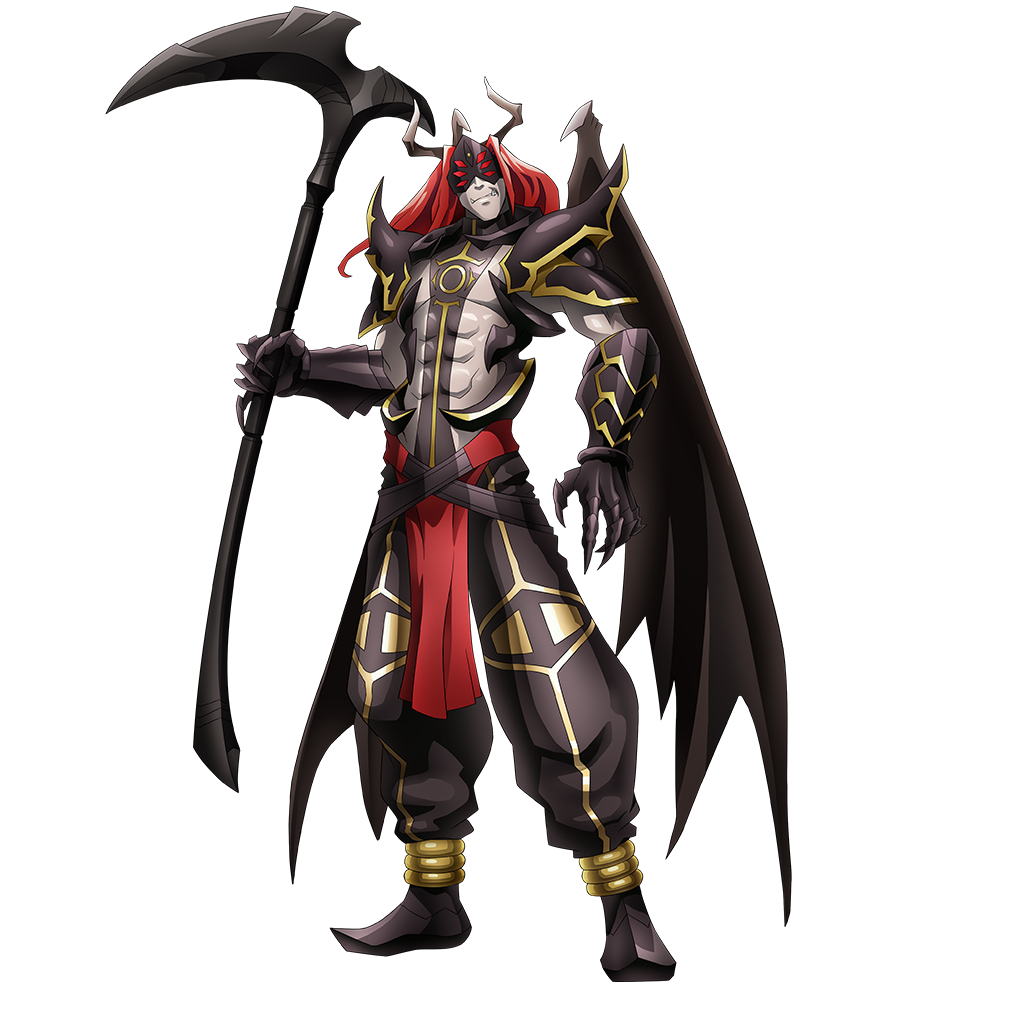 Character name: Avarice
Race: Demon Role: Attacker Type: Technique
One of Demiurge's guard monsters, one of The Three Demon Generals. Avarice
This is not his own name, but rather his monster name, and there are several other evil lords also called "Avarice" in existence.
A monster with the face of a handsome boy, two horns protruding from his temples, and black wings. He wears armor that is largely open at the front, showing an impressive six-pack. His eyes are ablaze with an unquenchable desire.
He is tasked with duties as a perimeter guard at the Glowing Temple, the residence of Demiurge with the gate leading to the 8th Floor.