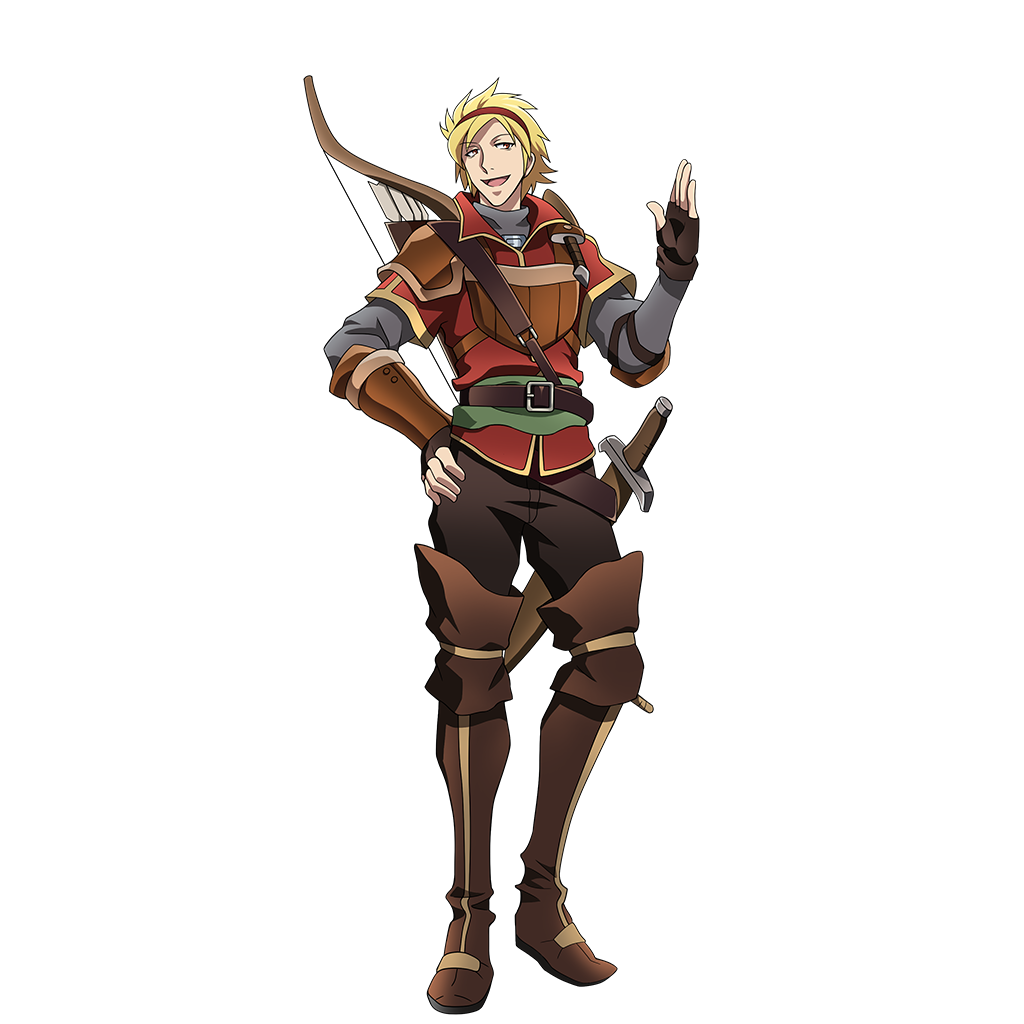 Character name: Lukrut Volve Volve
Race: Human Role: Attacker Type: Technique
Team leader of the silver class adventurer team "Swords of Darkness."
A young man with thin brown eyes who has leather armor and blonde hair, and makes quite a impression with his humorous behavior.
Slender with long limbs, he is somewhat reminiscent of a spider, but that is mainly because he doesn't have any excess body fat.
He carries a composite longbow and a short sword.
A charming mood-maker who is easily elated, at serious times he can also focus on the matter at hand.
While he may have a roguish attitude, he is a composed ranger, with a steady bow arm, who always is aware of his surroundings.