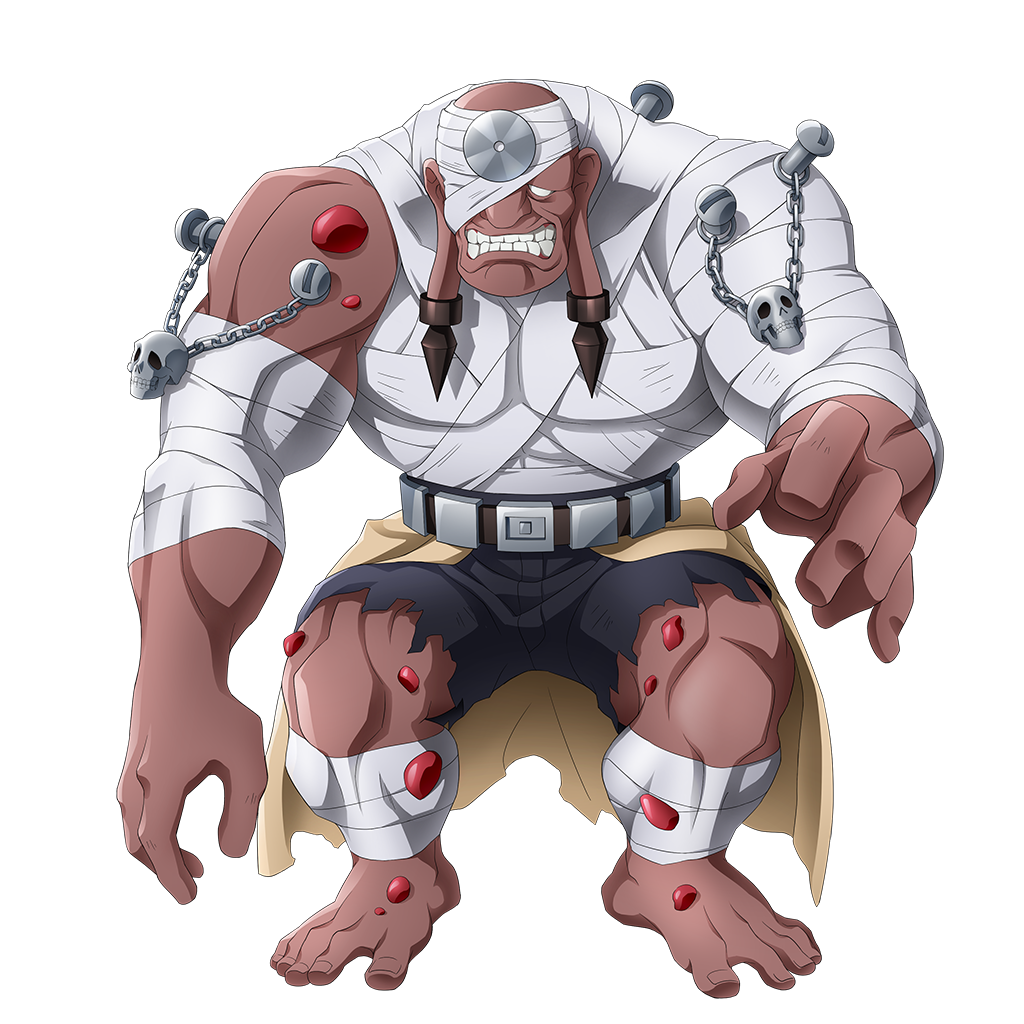 Character name: Corpse Collector
Race: Undead Role: Attacker Type: Power
Summoned by《Create Middle-Tier Undead》.
Although his body appears strong, it is overflowing with pus that colors the bandages wrapped around him Aureolin. Moaning skulls dangle from the chains attached to the screws that pierce his body.
He pounds his enemies mercilessly with his massive inhuman-like hands and cruelly rips them to shreds with his immense muscular strength. He is the embodiment of violence.