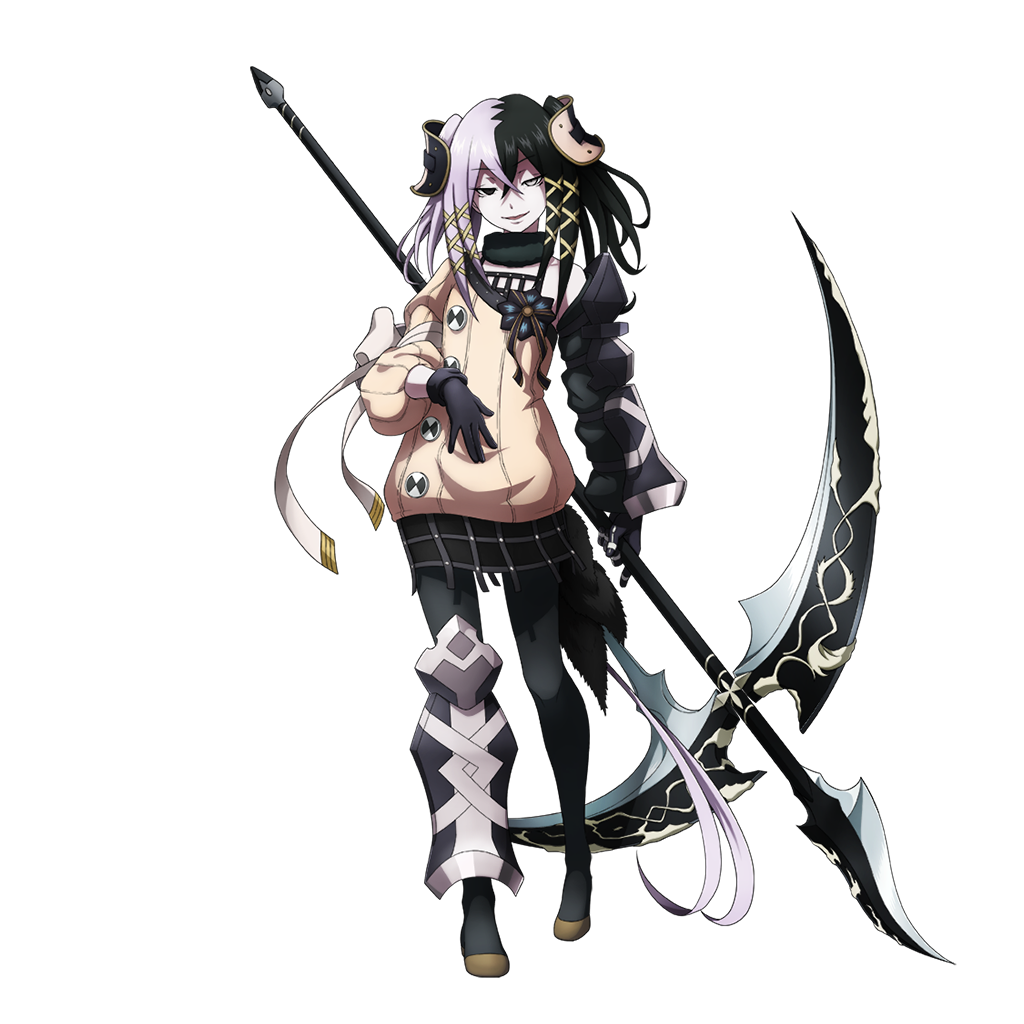 Character name: Black Scripture Additional Seat Race: Humanoid Role: Attacker Type: Technique
"No Death No Life", the Additional Seat and
strongest member of the Slane Theocracy's Black
Scripture.
In the Black Scripture, where influential people in the Theocracy gather, she is said to be the
"strongest." Of mixed blood and born from near
impossible odds, she serves as guardian of the
place where the five pillar gods' holy equipment sleeps.
All of her equipment was created by the Six
Great Gods and, unless a certain "vampire" wears equivalent equipment, it is assumed she won't be defeated.
With one side silver and the other black, the
left and right sides of her hair differ in
color, and the color of her eyes also differ.
She looks young enough to look like a teenager
but her actual age is very different, and her
appearance hasn't changed since the current
captain of the Black Scripture took that seat.
It also seems that she tends to hide her ears
under her hair, and since she hates them, the
Black Scripture captain is conscious of not
looking at them.
She shows no emotion when an ally of her unit
dies, but she shows interest and a desire to
fight toward someone strong who may teach her
"defeat." Also according to herself, if it's a
man who can beat her, she wouldn't mind marrying him even if he's not a human.
To kill time she plays with a toy spread to the
Theocracy by the Six Great Gods called a Rubik-q but, aside from one side, she finds it difficult to align the patterns of two sides.