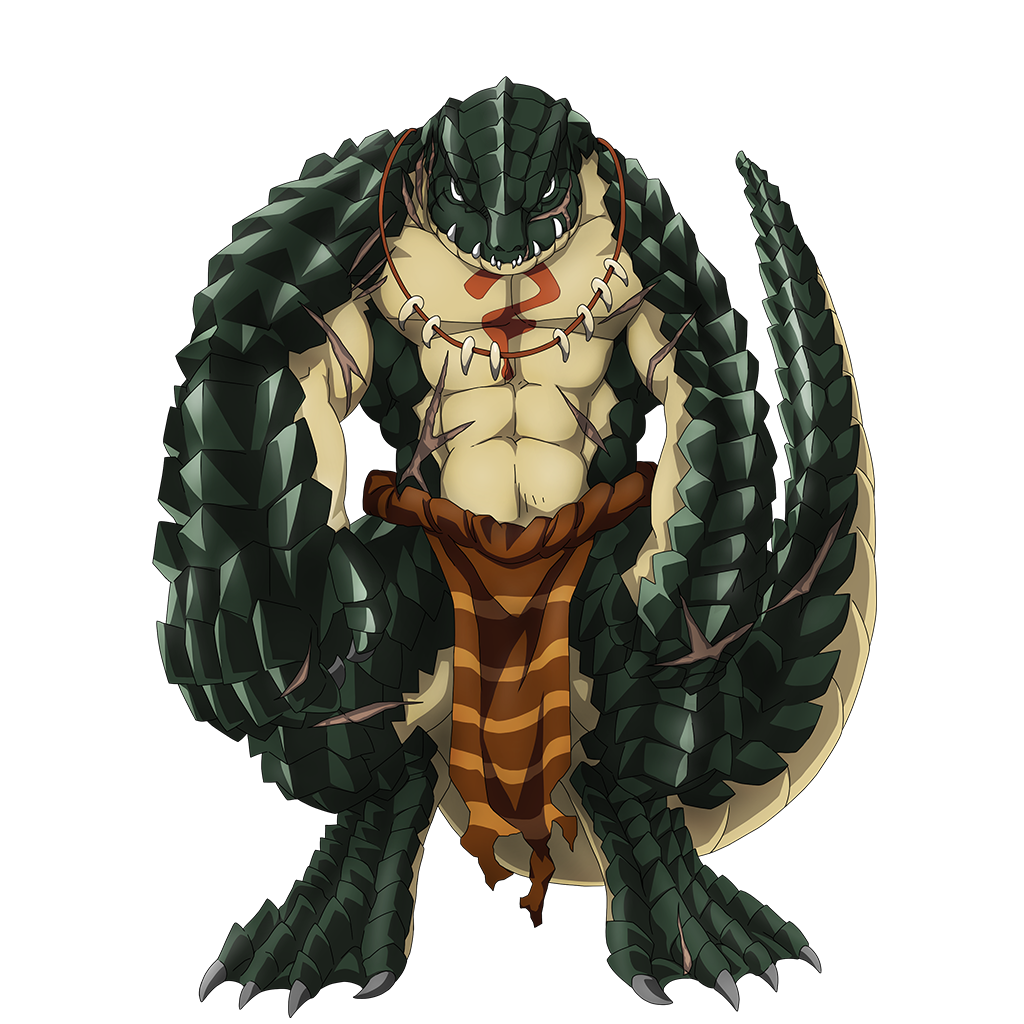 Character name: Zenberu Gugu
Race: Demi-human Role: Tank Type: Technique
A traveler and the chieftain of Dragon Tusk, one of the Lizardman tribes. He is a heroic warrior.
He is a big body, and his right arm has become misshapen through his intense training. His left ring finger and little finger have been cut off at the root, his mouth looks like it has been torn open, and his tail is flat like that of a crocodile. Just like Zaryusu, he has been branded with the "traveler" mark on his chest.
He has a bold personality and attaches importance to power. Instead of using his head, he prefers to just use force to resolve any issues. He will obediently follow those he has been defeated by in combat.