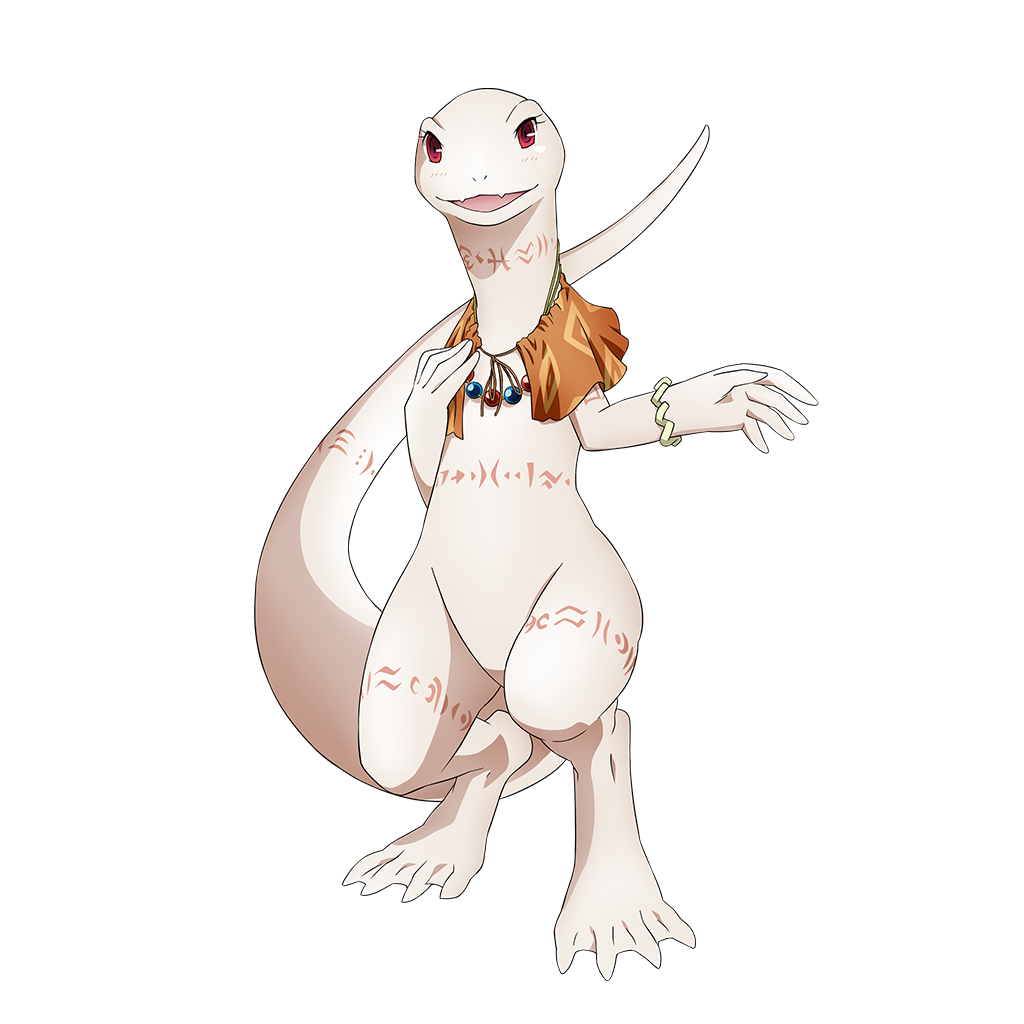 Character name: Crusch Lulu
Race: Demi-human Role: Healer Type: Technique
The deputy chieftain of Red Eye, one of the lizardman tribes.
With her scales as white as snow, she looks different than the other Lizardmen, and her crimson eyes glisten like rubies.
Red and black patterns have been drawn all over her body. The patterns signify that she is an adult, proficient in various kinds of magic, and unmarried.
From time to time, those with special talents are born in the Red Eye tribe, and Crusch was born with the talent of a priestess.
She has learned a lot of healing and support magic.