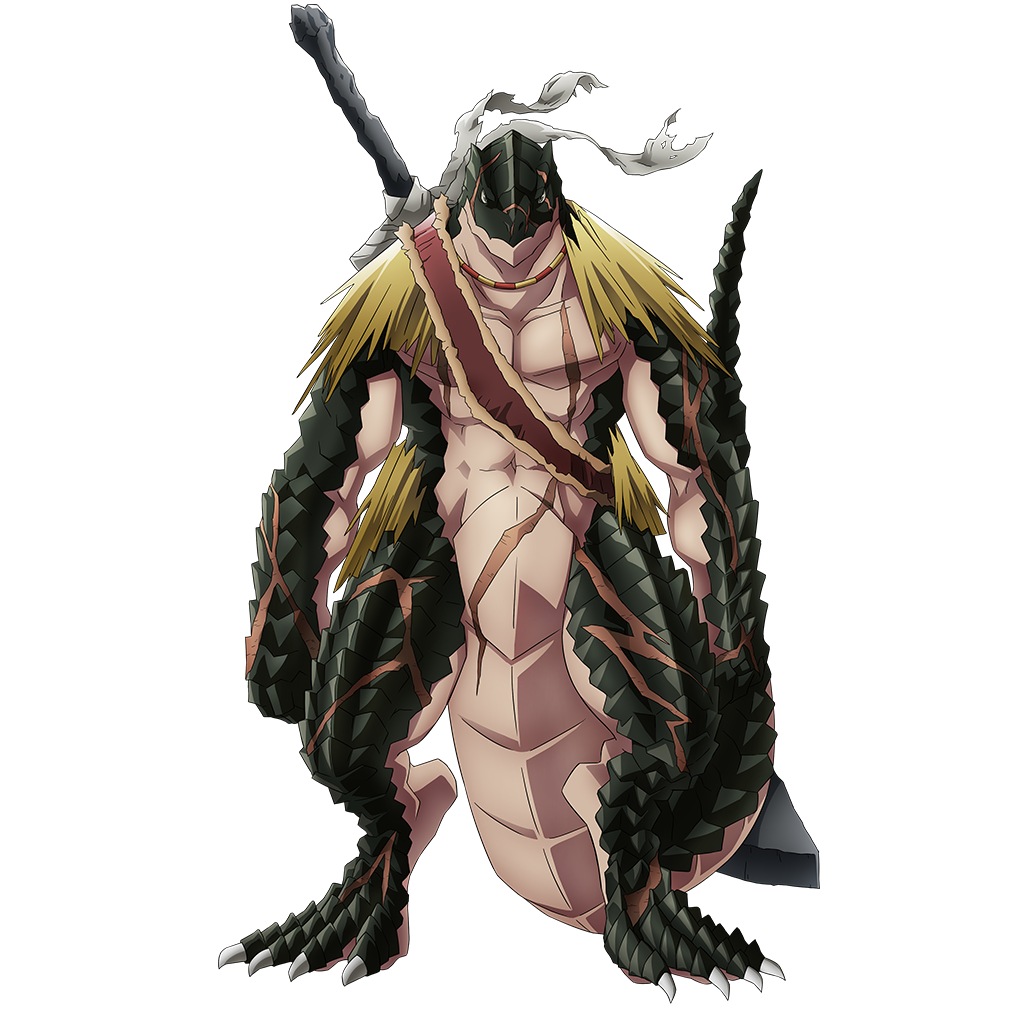 Character name: Shasuryu Shasha
Race: Demi-human Role: Tank Type: Heart
Chieftain of Green Claw, one of the Lizardman tribes. His body is a bit larger than average, and the old scars on his black scales have turned white, reminiscent of lightning piercing through black clouds.
He has proof of his chieftainship on his back, a brusque massive sword.
He is the older brother of Zaryusu.
With the exception of Zaryusu the traveler, he is the strongest of the Green Claw tribe, and therefore is their chieftain.
He was victorious against challenges to his chieftainship twice, and was able to take up the position of chieftain the third term without being challenged.