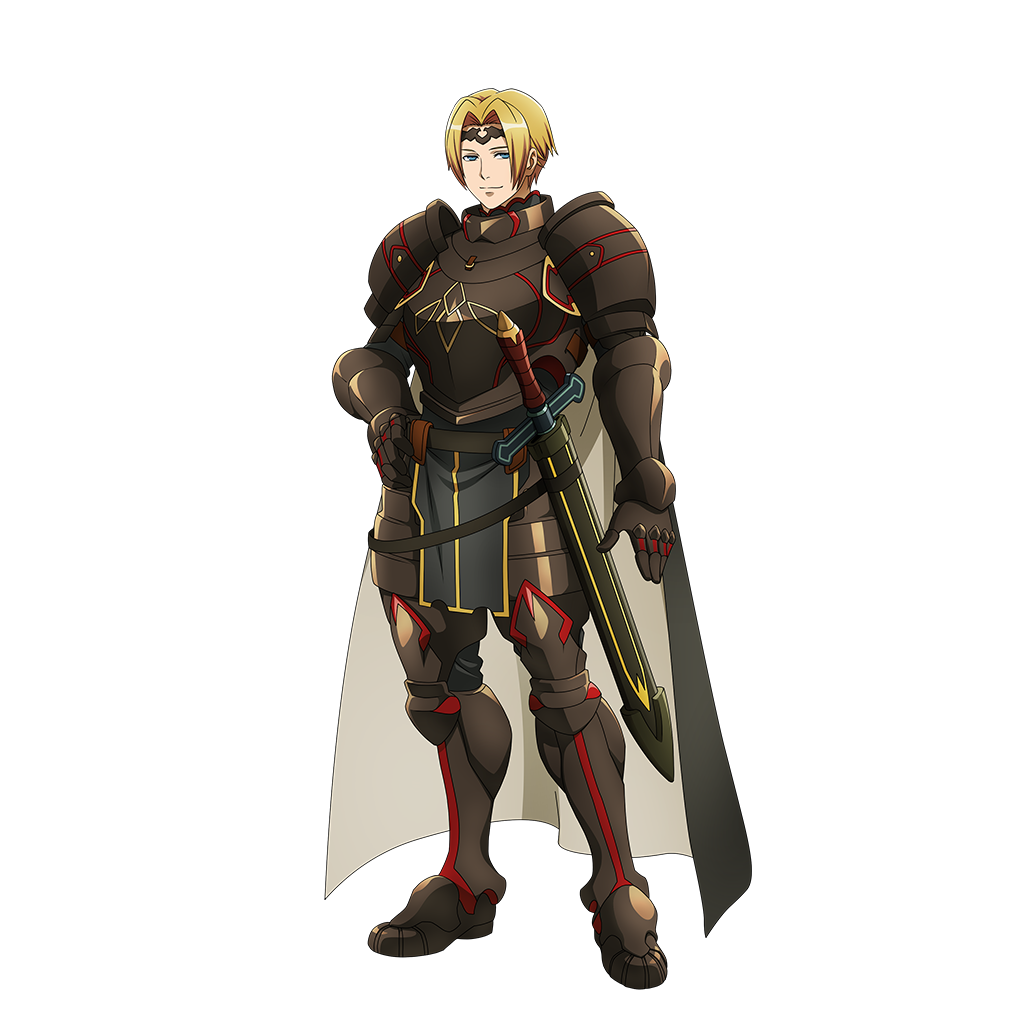 Character name: Nimble
Race: Human Role: Attacker Type: Speed
Nimble Arc Dale Anoch, a member of the Four Imperial Knights of the Baharuth Empire.
His nickname is "Fierce Gale." Although he was born into a the family of a baron, he is one of the four imperial knights who were chosen based on their abilities and their loyalty to the Emperor. Because of Nimble's personal achievements, the Emperor has bestowed the title of Count onto him.
Unlike some co-workers who seem to have some issues with their loyalty and attitude, his loyalty to the Emperor and conduct in situations that require etiquette are without fail, so in that respect he is of additional use to the Emperor.
His full plate armor is made from the rare metal adamantite. It has also been enchanted with powerful magic. Only a few in the Empire are worthy of such a suit of armor. He is a handsome, good-looking young man - the archetype of a classic knight.