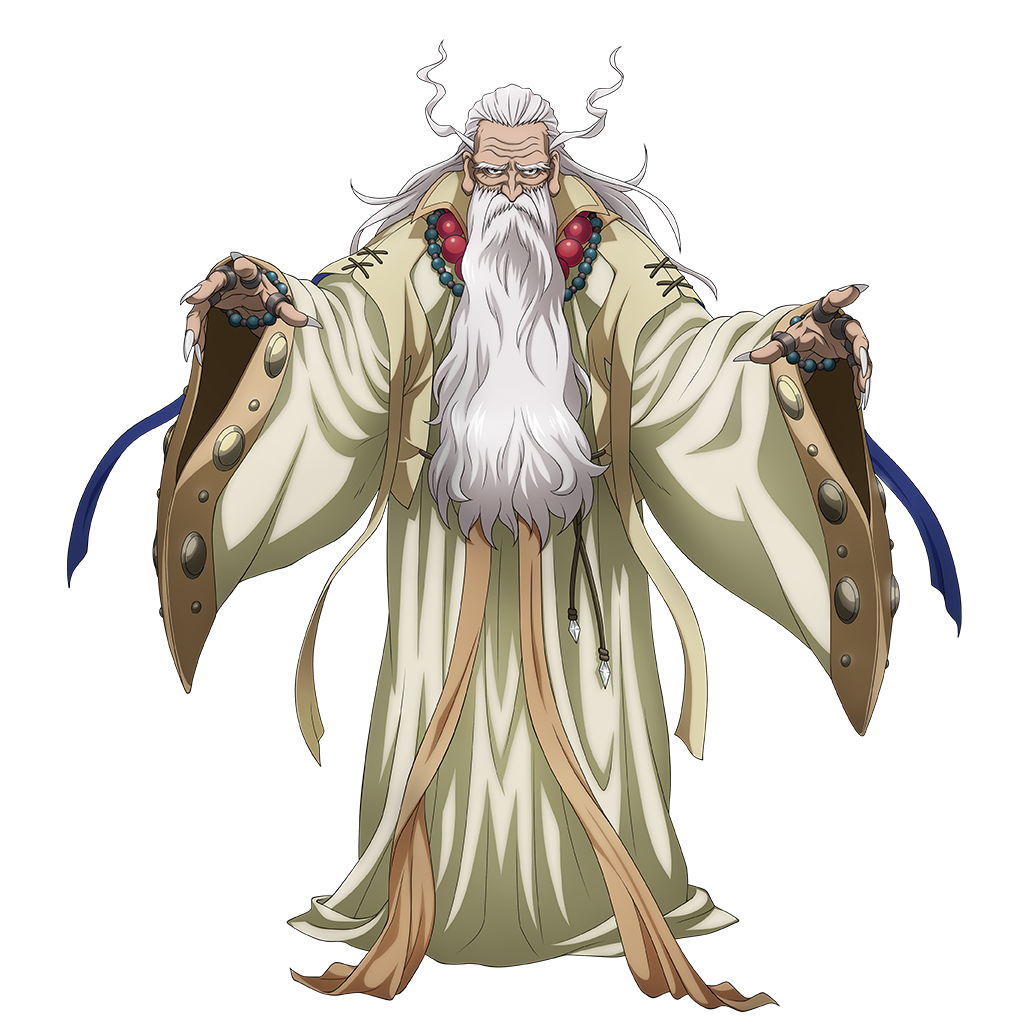 Character name: Fluder Paradyne Race: Humanoid Role: Enhancer Type: Intelligence
Fluder Paradyne is a great Magic Caster who serves the Baharuth Empire.
Arcane magic, psychic magic, religious magic. He wields three types of magic, and in a place where even the best can only reach the 3rd tier, he is a deviant who can use up to 6th tier magic. Even though the members of the Great Tomb of Nazarick are far more powerful than the local people, they are not to be underestimated now that they are faced with the issue of being leveled down.
He has been in the service of the Empire since the period of the emperor from six generations ago, and has been the Imperial Court Wizard for five generations. For the past three generations, he imparted a variety of knowledge serving as the emperors' teacher, and is also very involved in policy making as an advisor. The current emperor, Jircniv, has been under his tutelage since childhood, and his trust is strong.
But for Fluder, the most important thing is to look into the abyss of magic, and if necessary, he would expend everything he has, including his relationship with Jircniv and the Empire, to explore the truth of magic.
He also possesses the innate ability to see the auras of Magic Casters according to the tier they can use, and is an excellent mentor, training many talented Magic Casters. But still, more than Fluder himself… No one has emerged to be his guiding hand, and due to the fact that he is slowly aging from incomplete immortality magic, he seems to be quite impatient.
His obsession with magic itself seems to be recognized by others around him, and he has a bad habit of talking for too long when magic is involved, which is often stopped by Jircniv.