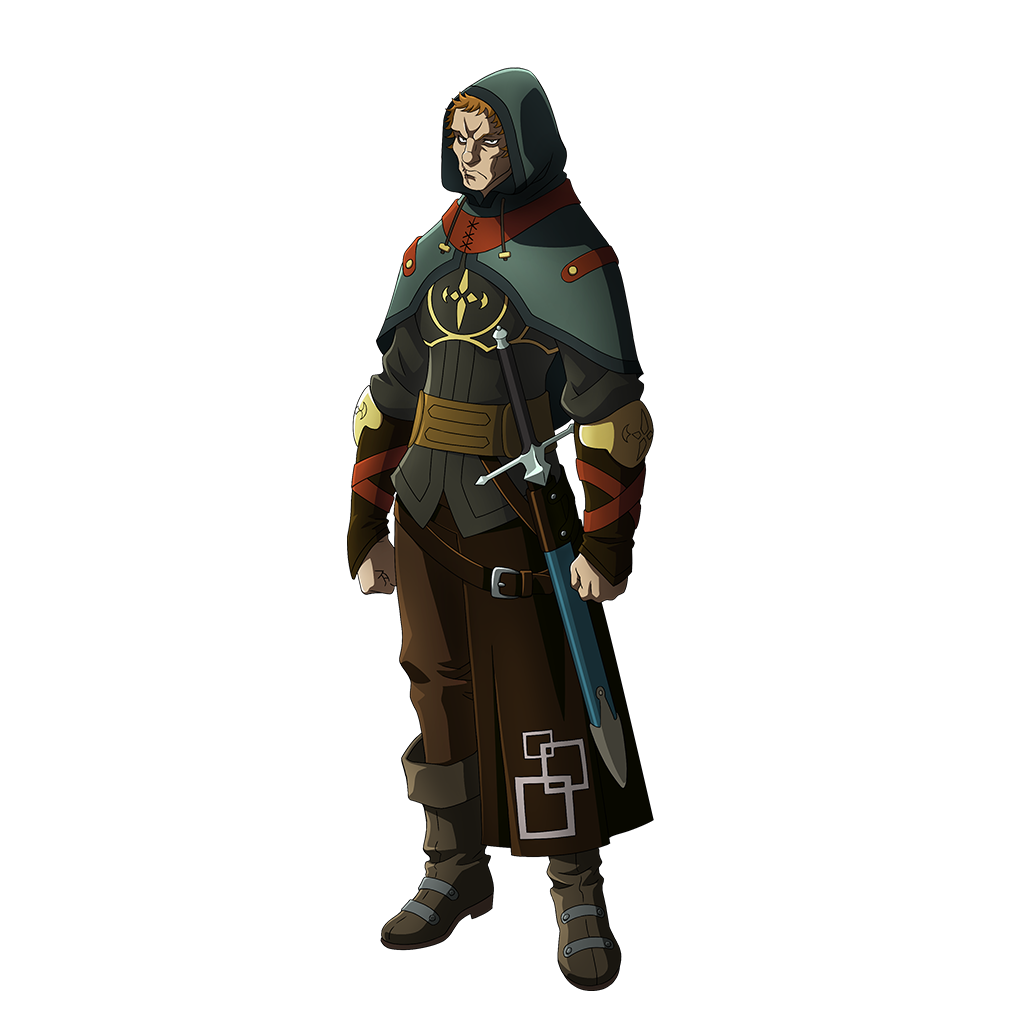 Character name: Succulent
Race: Human Role: Enhancer Type: Intelligence
One of the "Six Arms." They are said to be comparable to adamantine class adventurers in level.
With his sharp eyes, pale skin, and gaunt cheeks, he is reminiscent of a bird of prey. He covertly carries weapons hidden inside his clothes.
He is a magic caster who specializes in Illusion Magic. His nickname is "Phantom Devil." Because his skill points have been allocated to Illusion Magic, he is not especially skilled as a solo warrior, but he will do the name Six Arms proud by casting various illusions spells such as "Multiple Vision" and "Flittering Scotoma," and by strengthening himself with support magic. The gear he was given by the criminal organization Eight Fingers is also powerful.
However, Zero and the others would probably say that Succulent is the Six Fingers' weakest link.