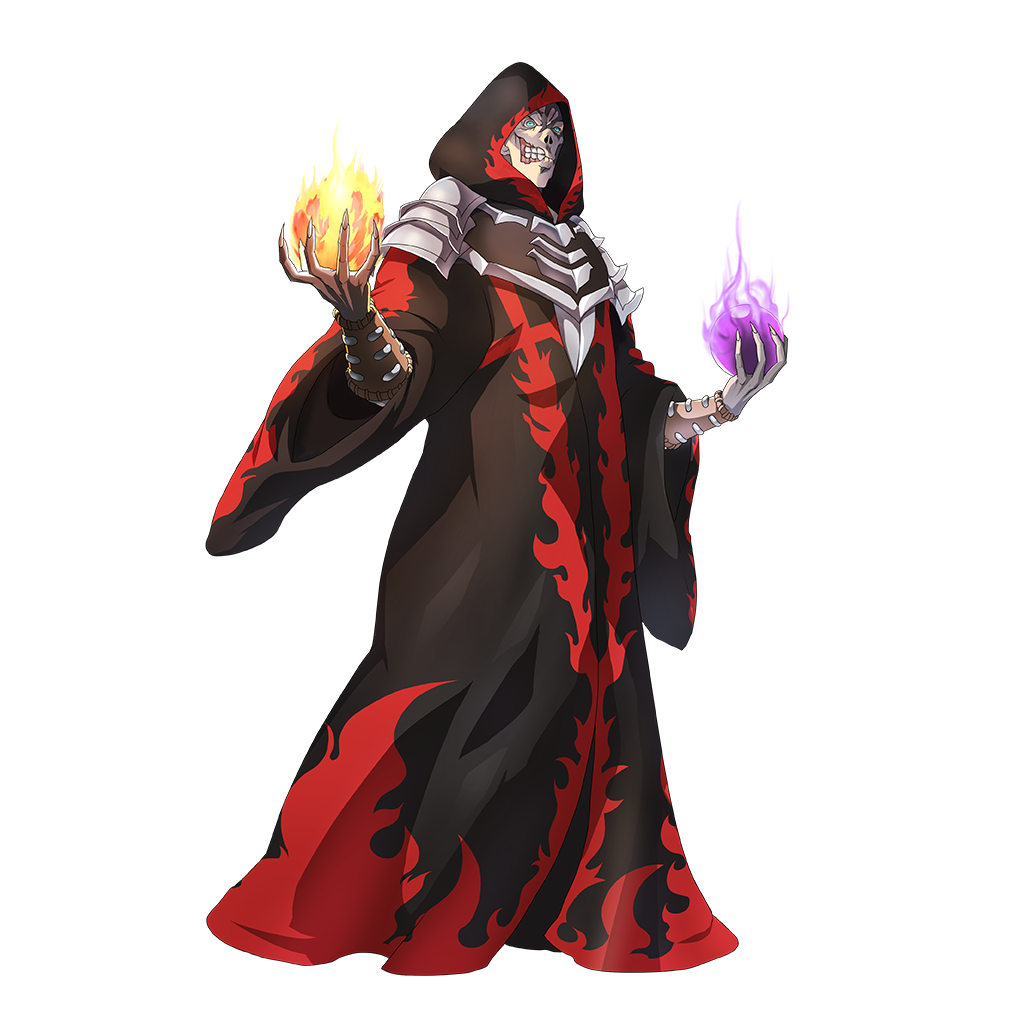 Character name: Devernoch
Race: Undead Role: Enhancer Type: Intelligence
One of the "Six Arms." They are said to be comparable to adamantine class adventurers in level.
An eerie man wearing a black robe with a hood over his eyes.
The identity of this hooded figure is that of a naturally spawned Undead, a Necromancer, an Elder Lich. While he is an Undead who hates the living, he mentally suppresses his hatred and is willing to interact with people because of his wish to improve his magic. An Undead becoming a member of Six Arms is the result of a deal between Zero and him.
Thanks to this deal, he is able to learn how to use various kinds of magic. To an Undead who has an eternity to study, it doesn't matter if it takes ages learn magic. Davernoch is secretly planning to one day be able to obliterate all living beings.