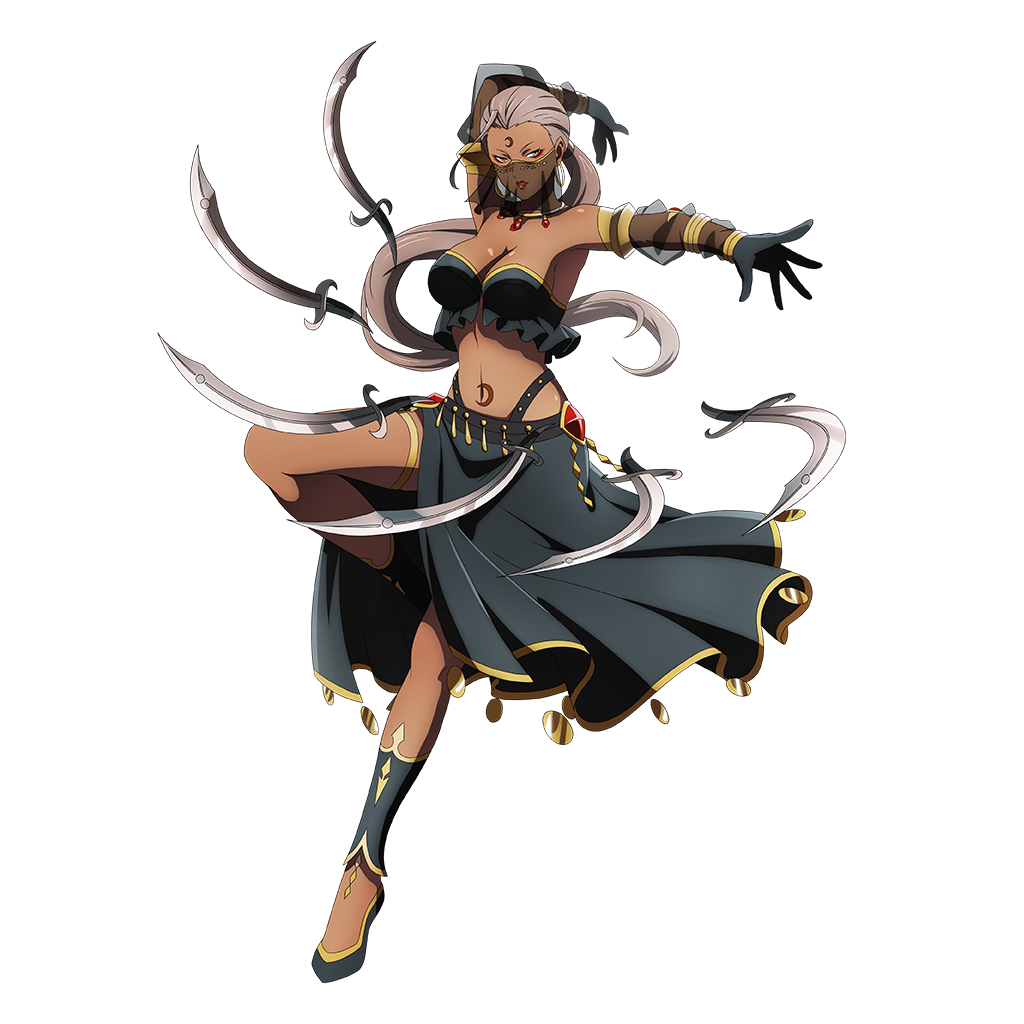 Character name: Edström
Race: Human Role: Attacker Type: Technique
One of the "Six Arms." They are said to be comparable to adamantine class adventurers in level.
The only female member of Six Arms, she is dressed in think silk garments. She wears golden bangles around her wrists and ankles that jangle whenever she moves.
She was born with heightened spacial awareness and ambidexterity. She is extremely intelligent. If she uses her Dance magic which lets her manipulate her weapons, she is able to precisely control her scimitar swords, which can be so effective that she can create what could be called a barrier of swords.
To be able to freely move swords like that is a result of her combining her two brilliant mental abilities. Simply the fact that she exists can be called a miracle.