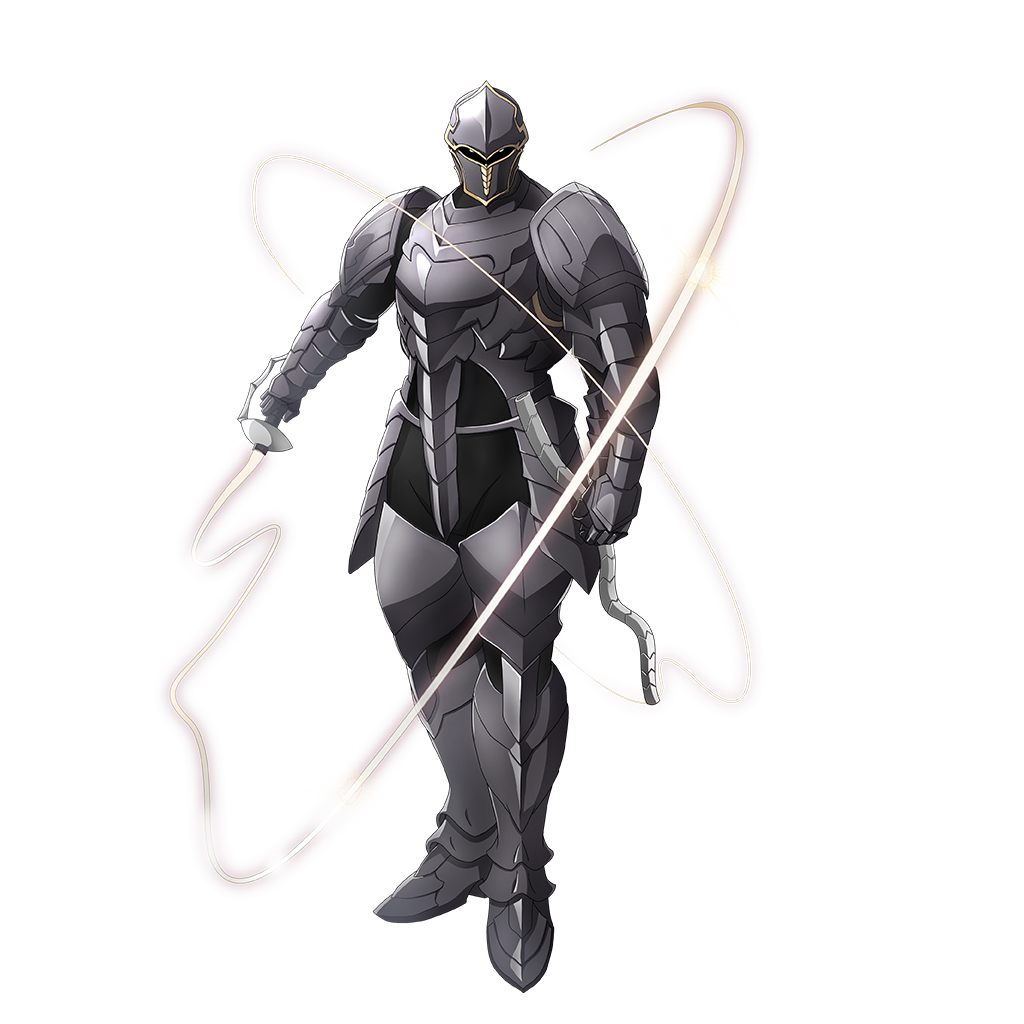 Character name: Peshurian
Race: Human Role: Attacker Type: Speed
One of the "Six Arms." They are said to be
comparable to adamantine class adventurers in
level.
With his entire body protected by plate armor
and his sword firmly sheathed, he comes across
as a rock-steady warrior at first glance.
But actually, his sword is shaped like a thin
metal whip and once it is unsheathed, it can
cut an enemy in half in just a flash. His
attack "Spatial Slash" is called that because it is a magical skill that will bisect his opponents from three meters away.
Having a disdain for skill tricks, there is
nobody who can wield this unique weapon as well
as he. And should anyone see through the
principles of his skills, the speed of the tip
of his sword is so fast that nobody can avoid
it.