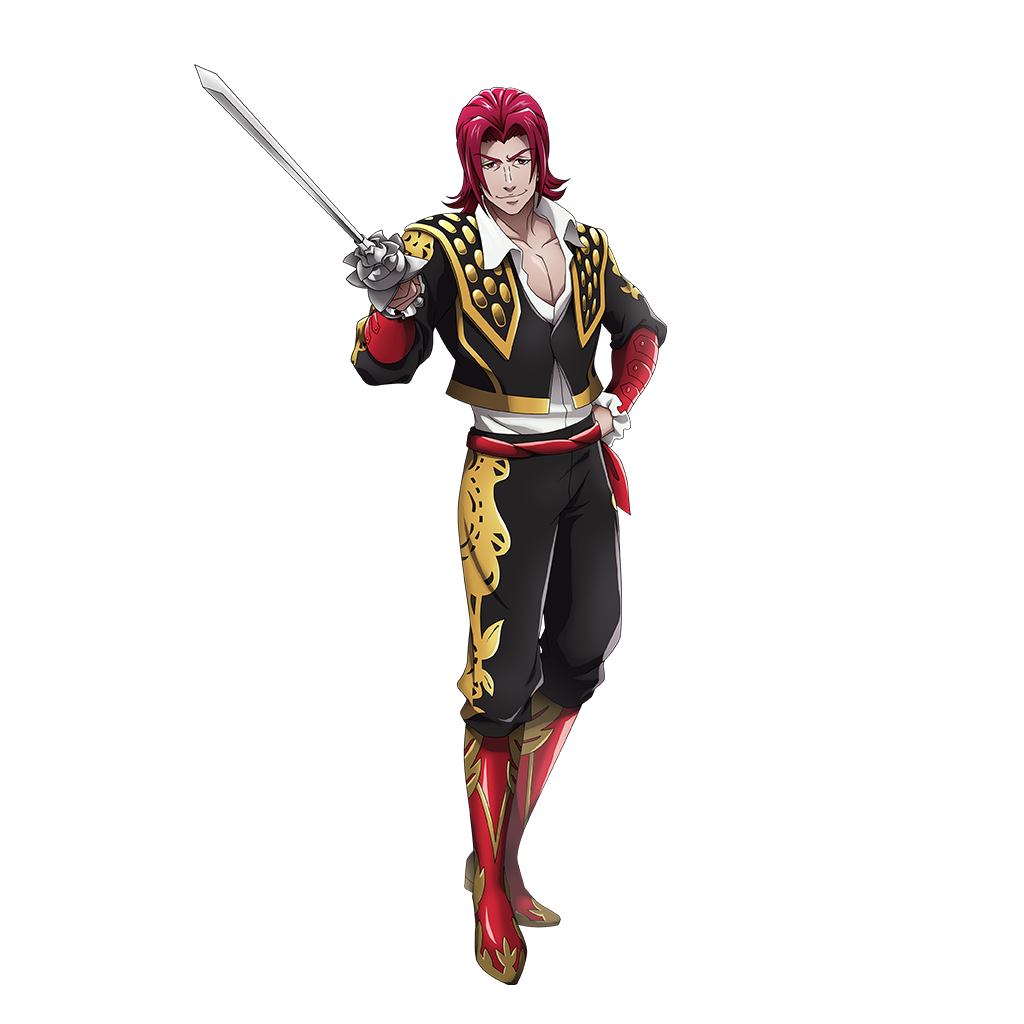 Character name: Malmvist
Race: Human Role: Attacker Type: Speed
One of the "Six Arms." They are said to be comparable to adamantine class adventurers in level.
A gorgeous rose-scented man, with golden embroidery on his sleeves, and vest carrying a rapier that looks like the blade of a sword sticking out of a rose.
His sword is named "Rose Thorn." With his special ability "Flesh Strife," he stabs an enemy and twists his blade, ripping through the surrounding flesh. He has also been blessed with the terrifying "Assassination Master" ability, which lets him cut deeply. Several layers of different poisons have been applied to the tip of his sword, and even just getting scratched with it will result in death.
His sword arm is not the strongest in the Kingdom, but the power of his piercing thrust is unmistakable. As long as you only glance at the flash briefly, it is the best in the Kingdom. He is even closer to the members of the Slane Theocracy's Black Scripture.