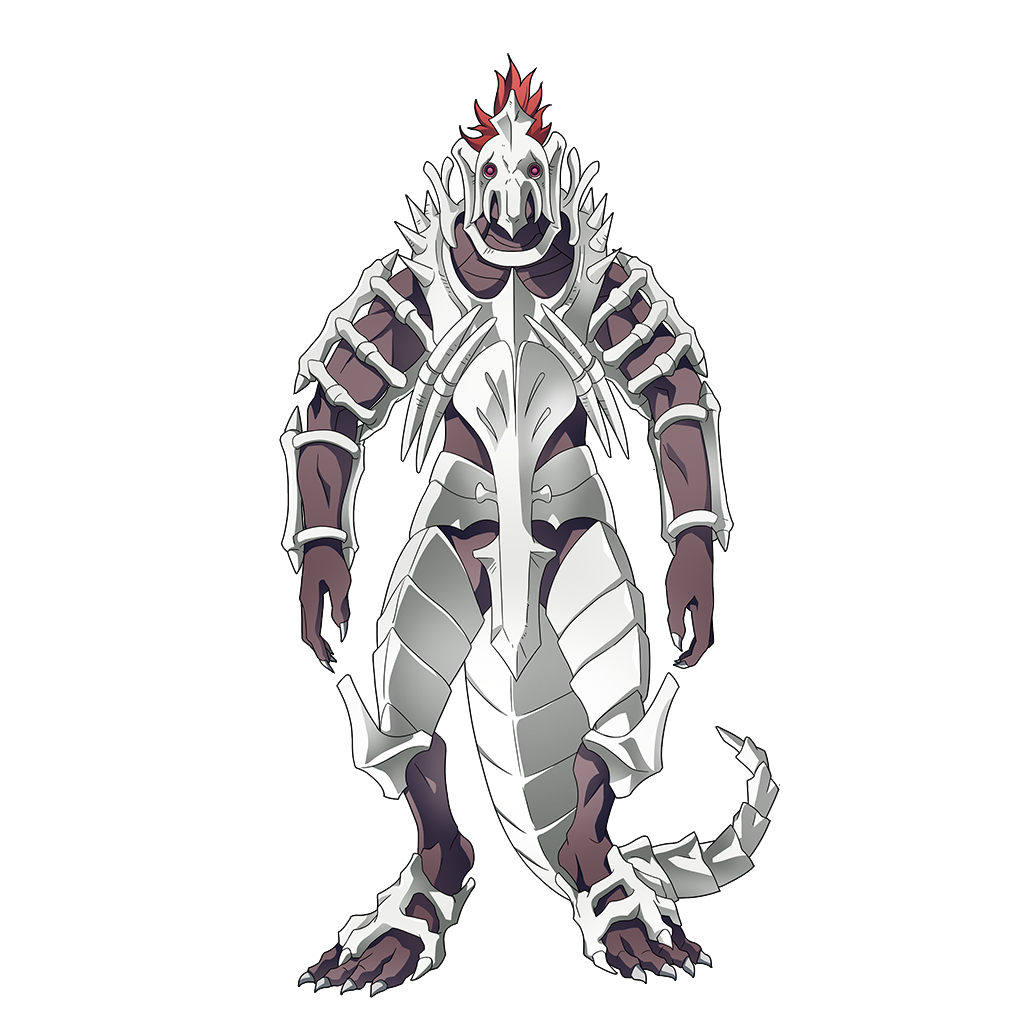 Character name: Kyuku Zuzu
Race: Demi-human Role: Tank Type: Speed
Chieftain of "Razor Tail", one of the Lizardman tribes.
He wears White Bone Dragon Armor, one of the Four Treasures of the Lizardmen.
This armor, made from the bones of a frost dragon, affects its wearer with its magical power, increasing their strength while decreasing their intelligence.
Because he was once know for his intellect, his armor is strong enough to repulse any Lizardman's attack.