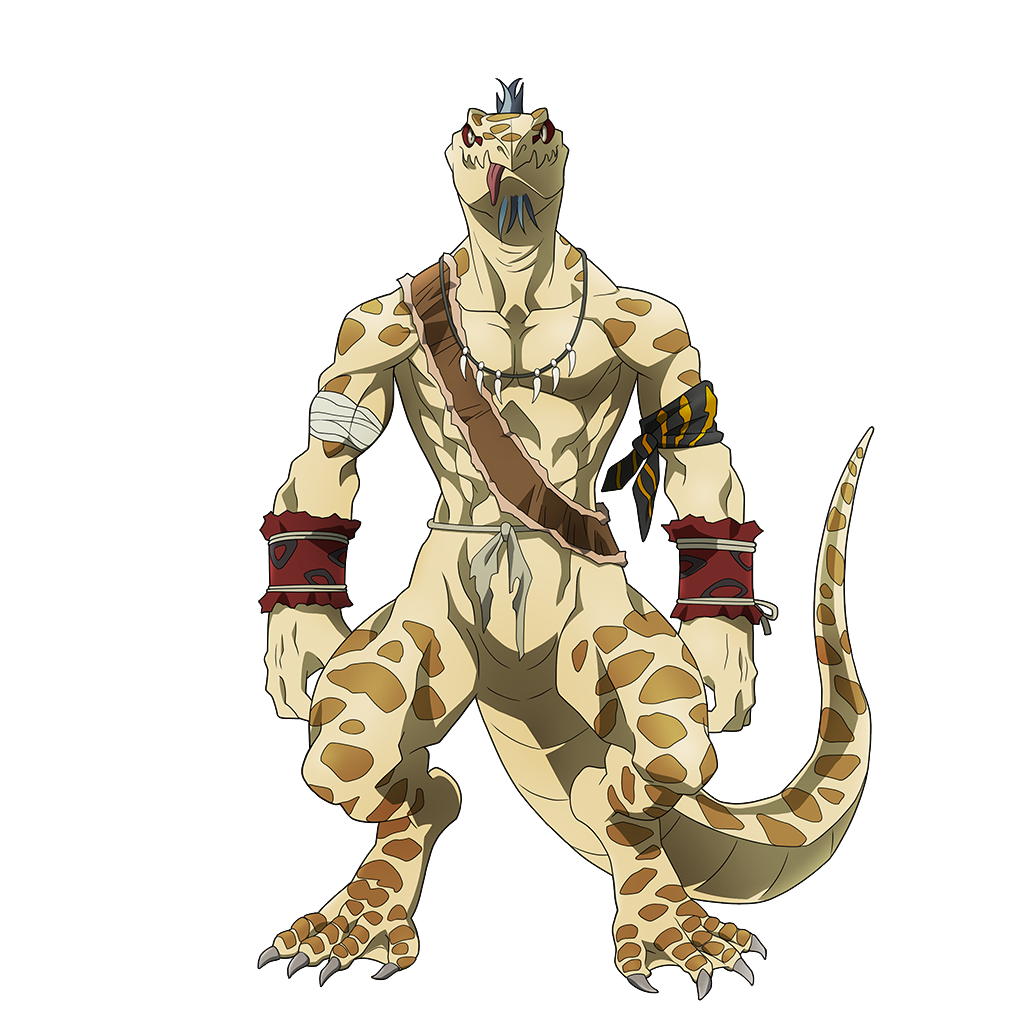 Character name: Sukyu Juju
Race: Demi-human Role: Enhancer Type: Speed
Chieftain of the Small Fang, one of the Lizardman tribes.
Although he is smaller than the average Lizardman, he has a well-trained physique.
He defeats enemies by slinging rocks at them.
He used to be a member of the hunting group, and has the strongest throwing arm of all the Lizardmen.