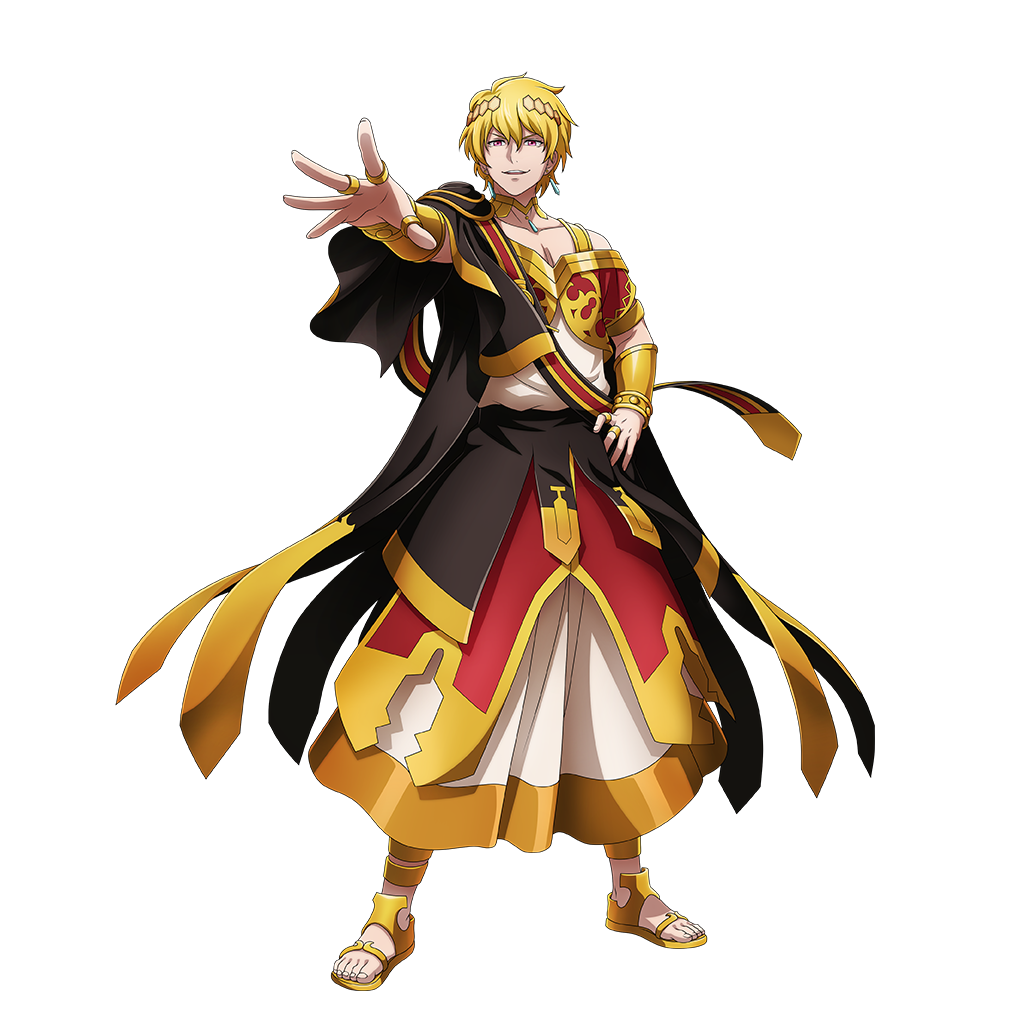 Character name: Jircniv Race: Humanoid Role: Enhancer Type: Heart
Jircniv Rune Farlord El Nix is the emperor of the Baharuth Empire.
He is a young, handsome emperor who is confident and charismatic, and to back up his confidence he also has rare talent as a ruler.
He is an emperor who stands out from the rest of the Empire's distinguished emperors, and since his accession to the throne in his early teens, he has pushed forward drastic reforms and thoroughly eliminated the pus that had been nesting in the Empire. In a very short period of time, he was able to transform the old system, in which incompetent aristocrats held too much power, into a new system centered on a competent emperor and loyal subjects, who were also competent.
During this, not only incompetent aristocrats but even his own relatives, the imperial family, were targets for removal or execution, and because of those decisive and harsh purges, he is also known with awe and reverence as the "Bloody Emperor."
However, despite his blood-stained background and nickname, many of the people seem to adore and respect him. Symbolic of this is the vibrancy of the Imperial City before the abnormalities caused by the Crack. Having gotten rid of the old, murky stagnation and introducing something new and refreshing, the Bloody Emperor's reforms seem to have given the people of the Empire hope for a brighter future.
The factors that led to the accomplishment of the reforms in such a short time were the presence of powerful military forces such as the "Four Imperial Knights" that he had seized before his accession to the throne when he was the crown prince, and Fluder Paradyne, the great Magic Caster known as a deviant who had been his teacher since childhood.
Having been selected from among the knights based on merit, the Four Imperial Knights are valued as right-hand men by the Bloody Emperor, but because of that merit, some possess low loyalty.
However, one of his greatest weapons is his capacity and confidence to control even such people.