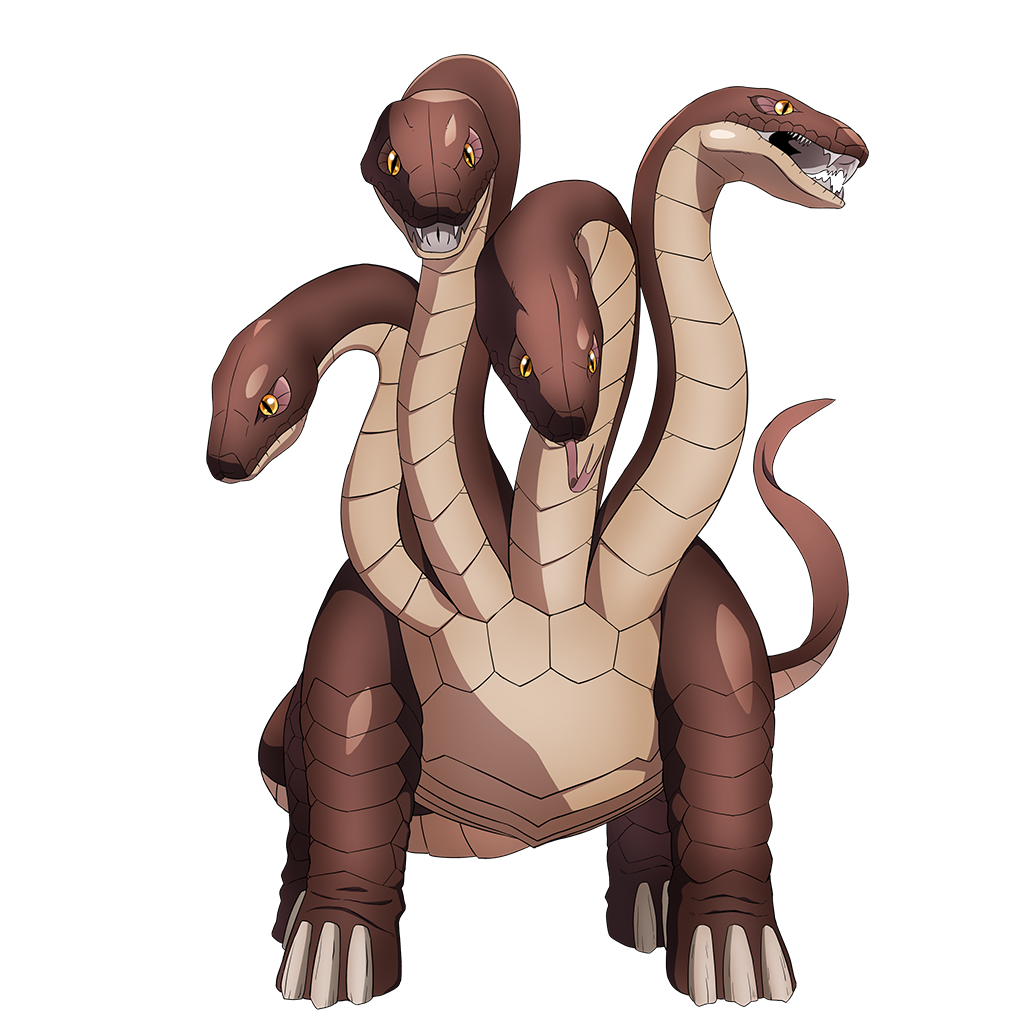 Character name: Rororo
Race: Beast Role: Tank Type: Technique
A multi-headed water snake (a hydra) and a pet of the Lizardman Zaryusu Shasha of the Green Claw tribe.
A hydra is a deformed demon beast with a large four-legged body and multiple heads that stretch out from it like snakes. Rororo has four heads.
However, hydras are usually born with eight heads. Because of his deformity, he was abandoned by his parents soon after he was born. He was found by chance by Zaryusu, who took him in.
Since he has been with Zaryusu ever since he was small, he thinks that Zaryusu is his parent, even though they look nothing alike. If Zaryusu was in a dangerous situation, he would not hesitate to risk his own life to save him.