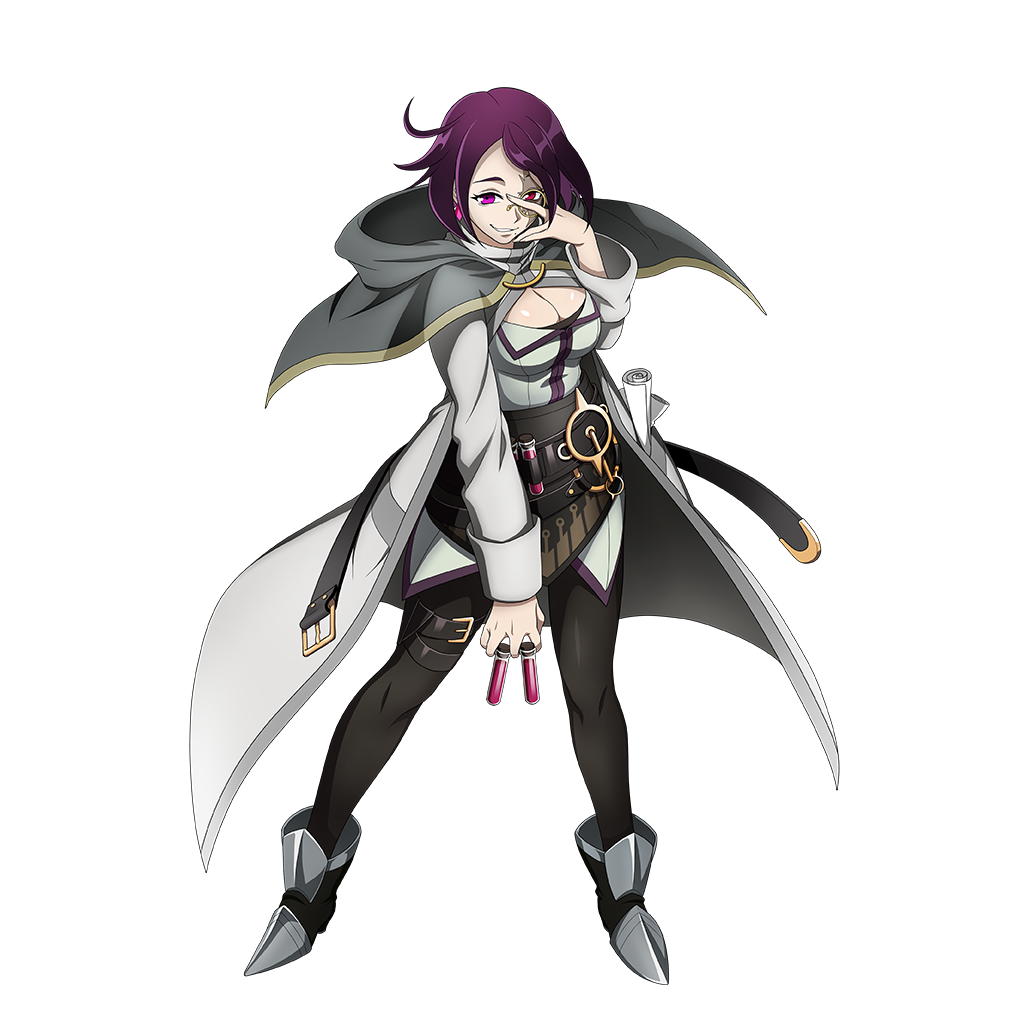 Character name: Zsófi Noia
Race: Human Role: Enhancer Type: Technique
A researcher from the E-Rantel Research Center. She has been newly selected as the prime pupil of the Grand Magic Caster of the Imperial Court, Fluder's aptest pupil.
While even the Sunlit Scripture, the elite military organization of the Theocracy, usually only uses up to tier 3 magic, only phenomenal magic casters are able to handle the tier 4 magic. Her challenge as a researcher is improving people's lives through the use of monsters, which is research she dedicates herself to every day. In pursuit of her research, many things have happened to her. The target of her revenge perished in the recent disaster, and since then, her life has undergone some changes. She was so lost in thought observing viscous bodies (slimes) that she burnt her face.
She's a bit more high strung than usual and ends up doing things that perplexes others, such as calling Clementine "Clemmy." Clementine said, "What an oddball." Zsófi also claims that she's older than Clementine.