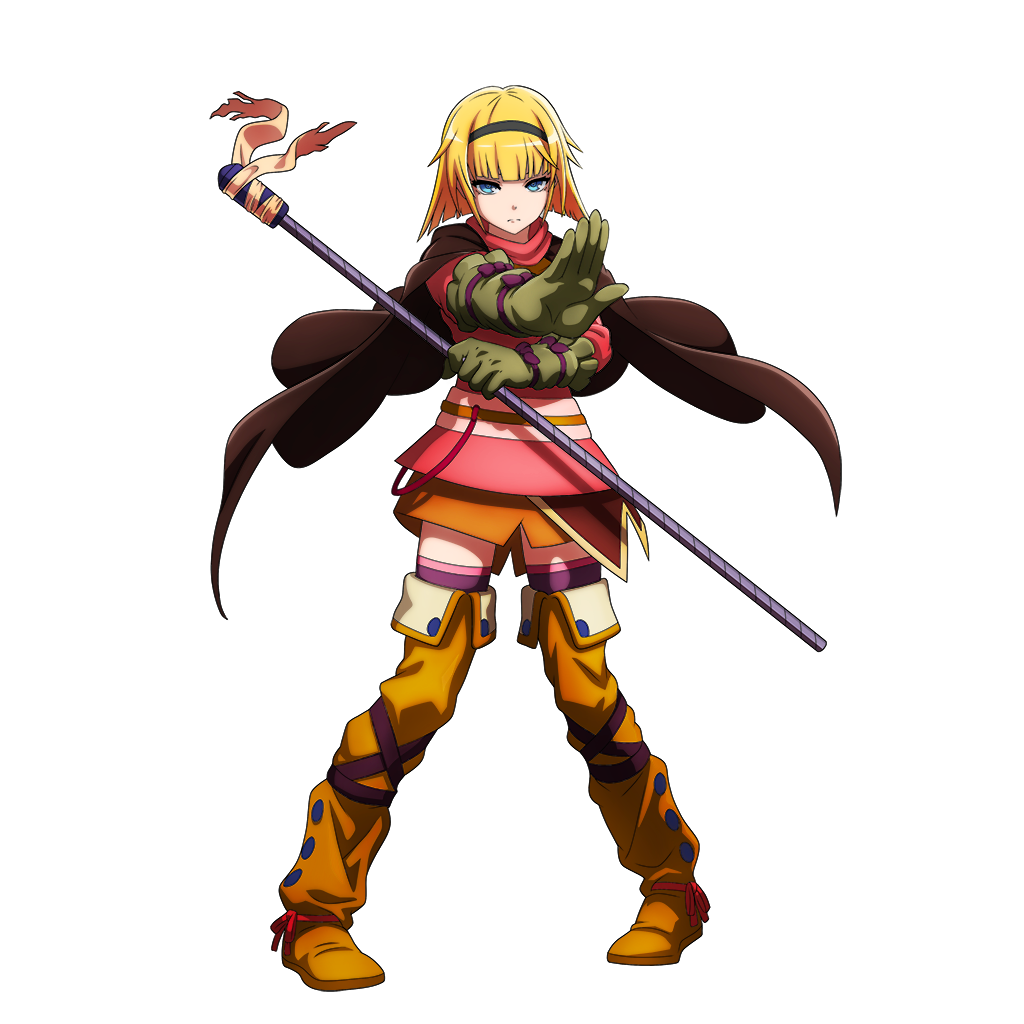 Character name: Arche Eeb Rile Furt Race: Humanoid Role: Enhancer Type: Intelligence
Arche Eeb Rile Furt is a member of the Worker team "Foresight" based and active in the Baharuth Empire.
Workers are adventurers who have gone off the beaten path, so to speak, and do not belong to the Adventurer's Guild, taking on requests that the Guild won't. Those requests include crimes, and there is a lot of dirty and dangerous work, but the earnings are huge.
Originally, Arche was from a distinguished family that had served the Empire as imperial aristocrats for over 100 years. She also has rare gifts as a Magic Caster, and if her target is an arcane Magic Caster, she has the innate ability to see what tier of magic the opponent is capable of using. She mastered 2nd tier magic at a young age and even dabbled in 3rd tier magic, and her talent was even recognized by Fluder Paradyne the "deviant" when she attended the Imperial Magic Academy.
The only reason she left the Imperial Magic Academy to take on dangerous jobs as a Worker was because of her parents' debts. Even after losing their aristocratic titles due to the reforms of the Bloody Emperor, in an attempt to maintain their former aristocratic, luxurious lifestyle and behavior, her parents repeatedly incurred debts that they could not repay without facing reality. For the sake of her young twin sisters, even if it meant throwing away her future, she had no choice but to earn money.
After leaving the Imperial Magic Academy, her abilities as a Magic Caster have grown even further, and she is already capable of using 3rd tier magic. She has a wealth of knowledge and is in charge of analyzing situations in the field within the team.
Her parents would not stop borrowing money no matter how much she talked to them about it, so Arche finally decides to leave her parents' house with her sisters, but cruelly it may have been too late…