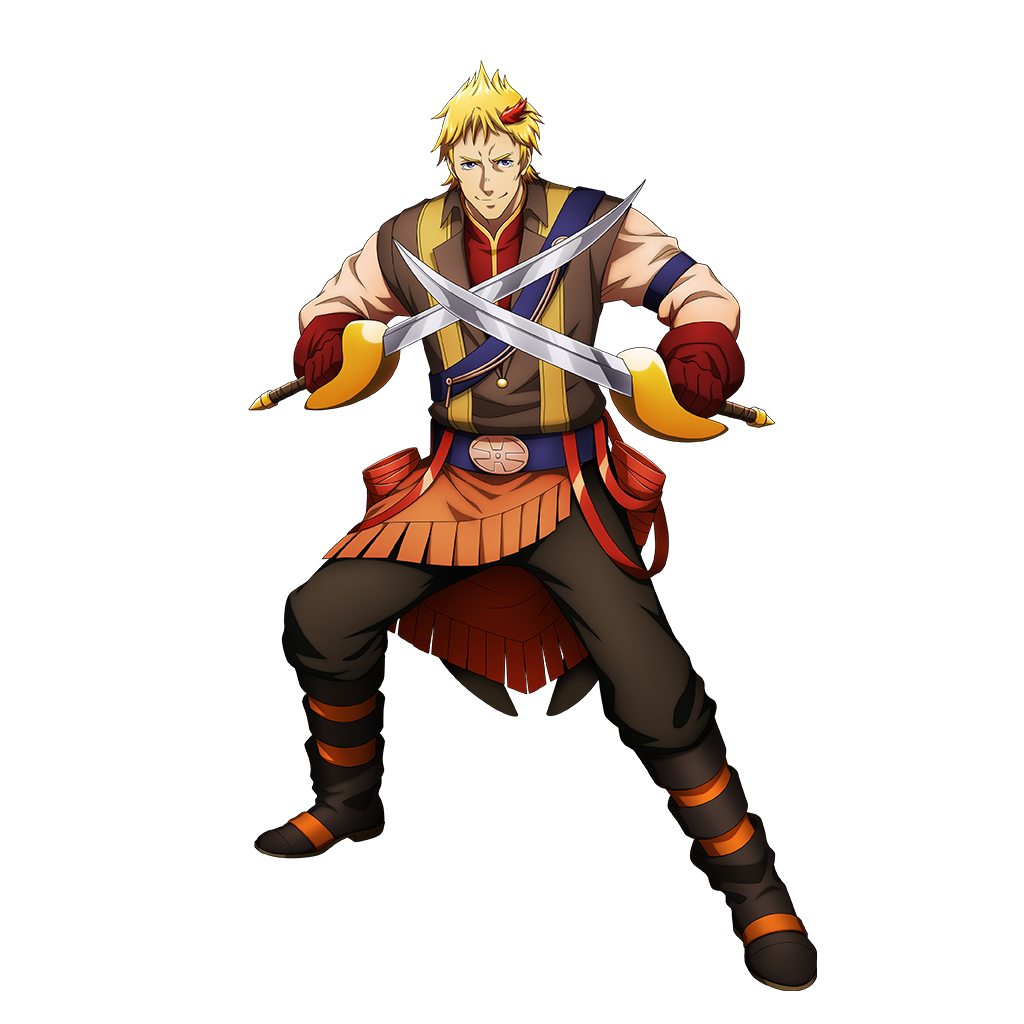 Character name: Hekkeran Termite Race: Humanoid Role: Attacker Type: Power
Hekkeran Termite is the leader of the Worker team "Foresight" based and active in the Baharuth Empire.
Workers are adventurers who have gone off the beaten path, so to speak, and do not belong to the Adventurer's Guild, taking on requests that the Guild won't. Those requests include crimes, and there is a lot of dirty and dangerous work, but the earnings are huge.
Hekkeran was born into a merchant family and should have been aiming to be an adventurer but, perhaps due to his money-loving nature, found himself becoming a Worker. Although he tends to act without thinking much when he judges there to be no danger, he is a skilled Worker who is able to negotiate with even the most unsavory parties with no issues on the surface when necessary, and is an excellent leader.
In battle, he wields two swords, one to his left and right, and uses his speed and number of moves to slash and draw the enemy first, creating situations where his comrades can easily support him.
It is not a profession that is publicly respected, and in fact many of the Workers have problems with their character, so it could be said that he is a rare human resource with a good personality and skills. He cares about his friends and is always concerned for them, and in an emergency he would first try to use himself as bait.
He is in a relationship with fellow team member Imina, and after making a lot of money from this request, he might have found a way to have a family with her…