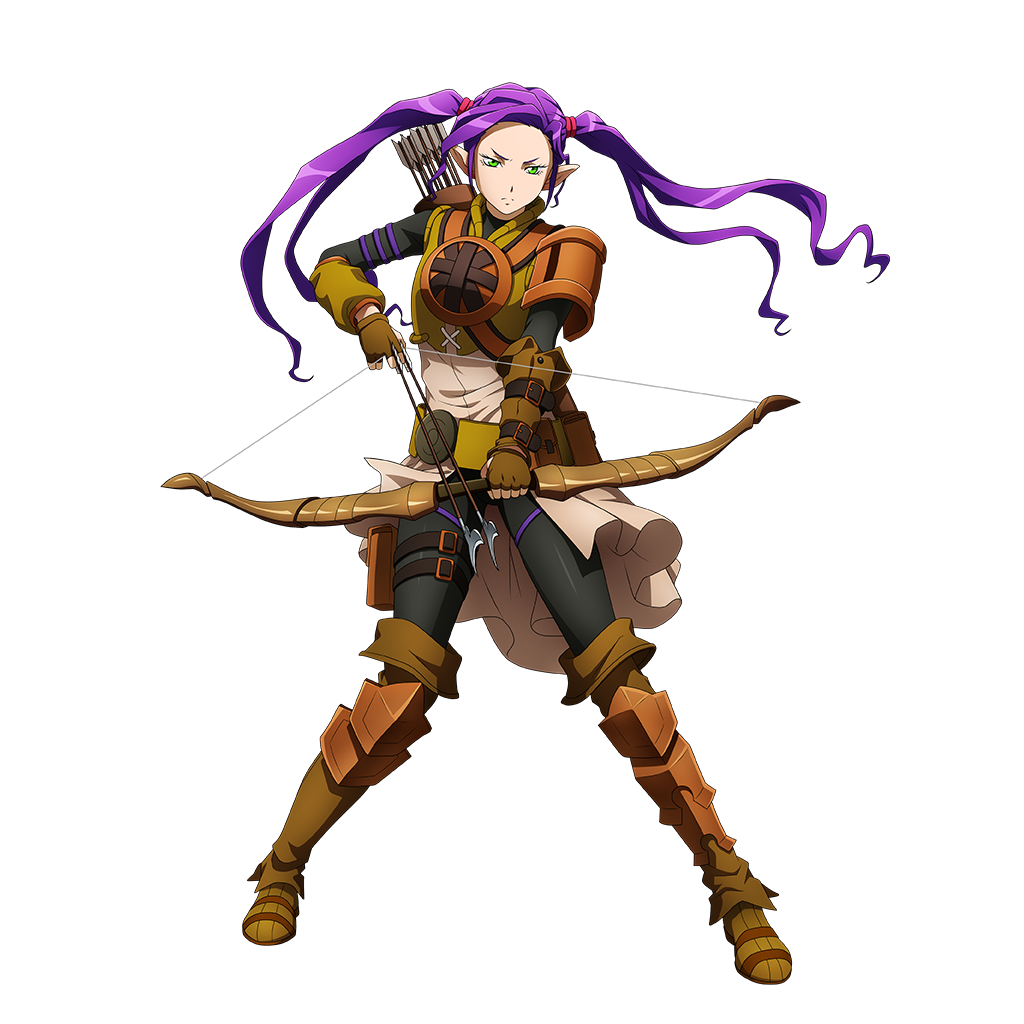 Character name: Imina Race: Humanoid Role: Enhancer Type: Speed
Imina is a member of the Worker team "Foresight" based and active in the Baharuth Empire.
Workers are adventurers who have gone off the beaten path, so to speak, and do not belong to the Adventurer's Guild, taking on requests that the Guild won't. Those requests include crimes, and there is a lot of dirty and dangerous work, but the earnings are huge.
Imina is a half-elf, her father being an elf and her mother human, and she is a slender, "very beautiful" woman. She is quite extreme with her words and attitude toward people she doesn't like…especially the bastards who enslave and oppress elves, and she also has a bad drinking habit and foul mouth, but she is kind-hearted and cares about her friends.
She is the ranger in her team, and in battle she uses her bow and arrows to provide support fire from a distance. She also has a natural talent of being able to float and not drown easily, but she doesn't like to swim because she had a bad experience where was once attacked by a monster near some water.
She is in a relationship with fellow team member Hekkeran, and after making a lot of money from this request, she might have found a way to have a family with him…