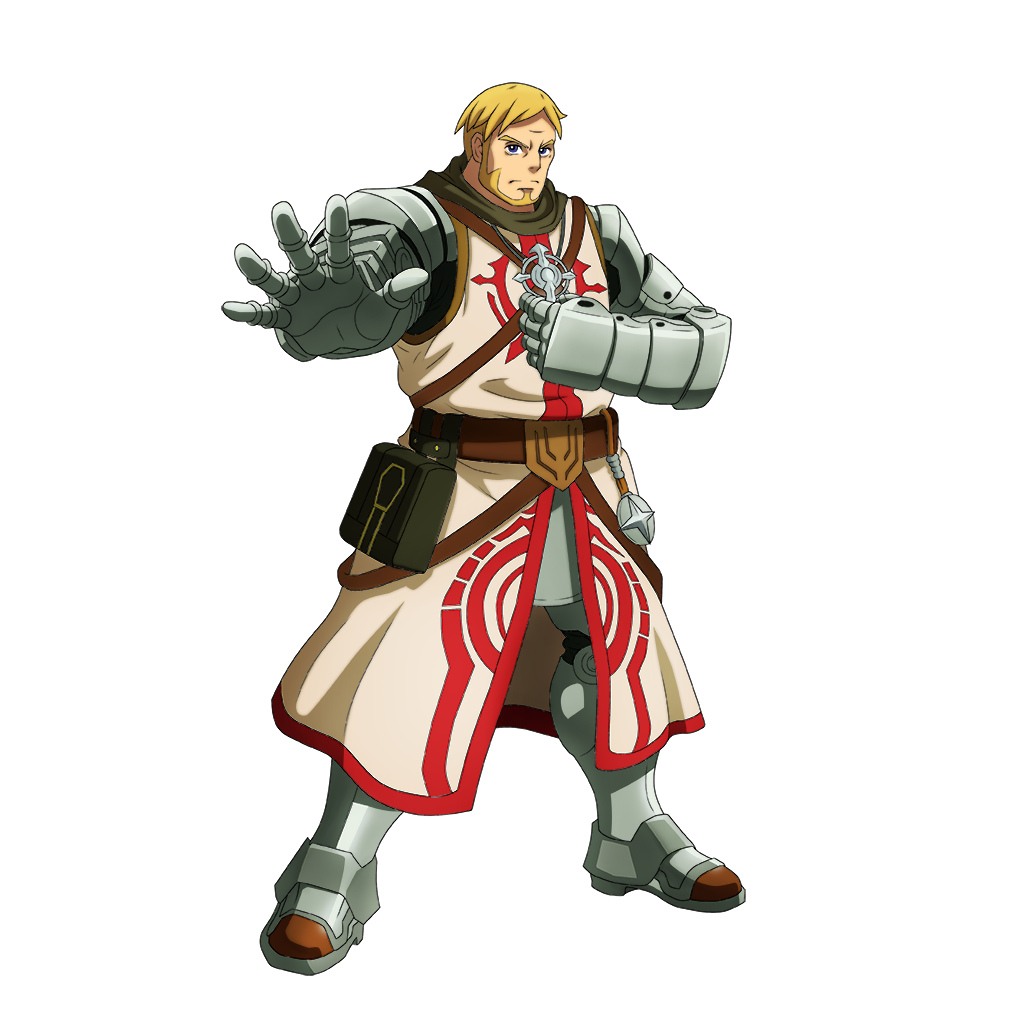 Character name: Roberdyck Goltron Race: Humanoid Role: Healer Type: Technique
Roberdyck Goltron is a member of the Worker team "Foresight" based and active in the Baharuth Empire.
Workers are adventurers who have gone off the beaten path, so to speak, and do not belong to the Adventurer's Guild, taking on requests that the Guild won't. Those requests include crimes, and there is a lot of dirty and dangerous work, but the earnings are huge.
Many of the Workers are ruffians who have personality problems, but Roberdyck is a good man who donates part of his large earnings to orphanages, and he is polite and gentle. He is a former priest who became a Worker since he preferred not to be in a position where he had to obey the will of the temple in order to save people, a place where seemingly even good people can stray from the general "path" if they go too far.
He is also quite skilled as a faith Magic Caster, and although it seems he was not as precocious as Arche, he can use 3rd tier magic just like her. In addition to supporting his comrades with healing and supportive magic, he can also fight at close range using his Morning Star.
In addition, he has skills that are advantageous against the Undead such as the ability to disperse them, and it can be said that his presence greatly increases the team's strength against the Undead.
Of course, this is with the natural and cruel prerequisite that the Undead he faces are more than he can handle with his dispersing abilities…