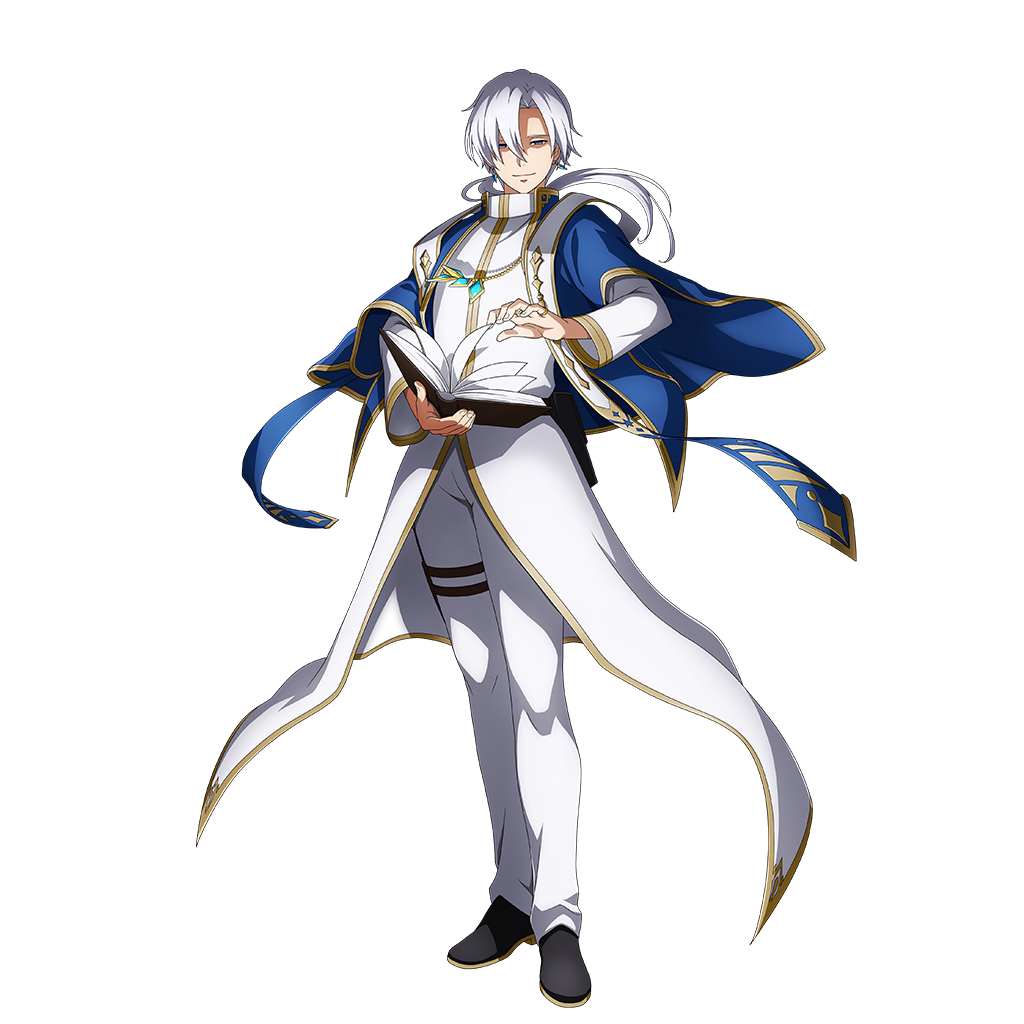 Character name: Enhela Reed Ghabi Race: Humanoid Role: Healer Type: Intelligence
Enhela Reed Ghabi is the aide to the High Priest Superior, who appeared as one of the representatives of the Slane Theocracy at the Summit.
Few facts are known about this man.
As the title suggests, his role is to assist the High Priest Superior in the Theocracy. His attitude and behavior is calm, with a smile never leaving his face, and his skills easily prevent Fluder Paradyne's magic, even though it is not aimed at him…
Whether this is due to some kind of special equipment or ability, or purely due to his true strength, is totally unknown. He may be a typical talented Theocracy faith type Magic Caster, but there is still a possibility that he is not. In any case, it seems that he is above a certain level of combat ability and possesses superior intellect.