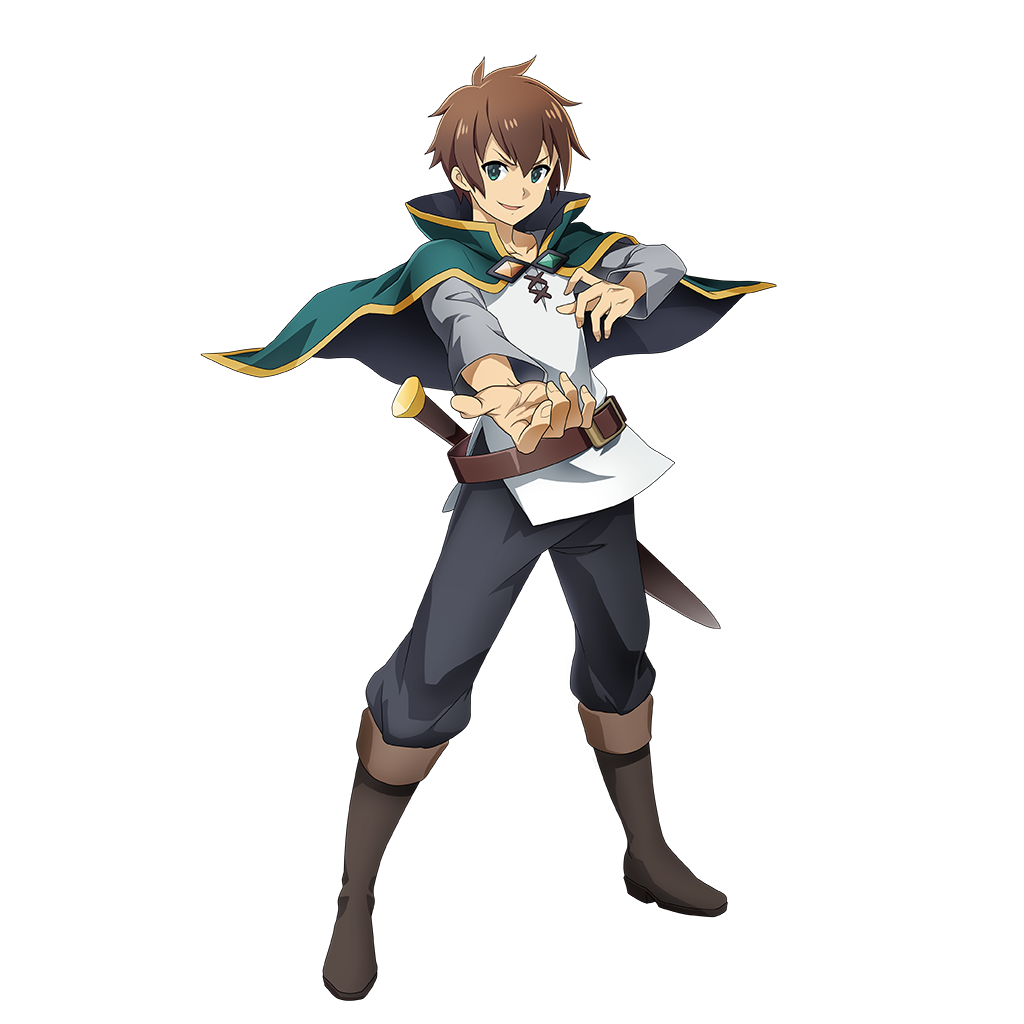 Character name: Kazuma
Race: Humanoid Role: Enhancer Type: Speed
An adventurer based in the town of Axel. As an Adventurer, the standard class in their world, he can learn the skills of any class. However, this requires a large amount of skill points and does not provide class scaling, so he's considered a jack-of-all trades and master of none in comparison to those classes.
His full name is Kazuma Sato, formerly a shut-in from Japan who wasted away playing online games. On a rare occasion that he left his home to buy the limited first edition of a new game, he saves a girl and (almost) gets hit by a truck (that was actually a tractor), resulting in his death (from the shock of almost getting hit). Thus begins his journey to the Fantasy World terrorized by the Demon King, in which he is given the right to bring into the world "one thing of his choosing" in order to save it. By choosing not a special power or a legendary weapon, but a certain "goddess," he ends up having to endure all kinds of hardships.
While he doesn't seem to have any outstanding or irreplaceable abilities, his array of skills and quick-wits to support his party, or plain slyness, has gotten his party through countless ordeals.
With people in the town of Axel calling him "Kasuma," "Kuzuma," "Gesuma," and the like, his foul-mouthed, luck-pushing, pathetic- in-love personality stands out, but deep down he's a good person. In terms of status points, he has extremely high luck, but as one of his party members has minimal points in luck, he rarely seems to benefit from this.