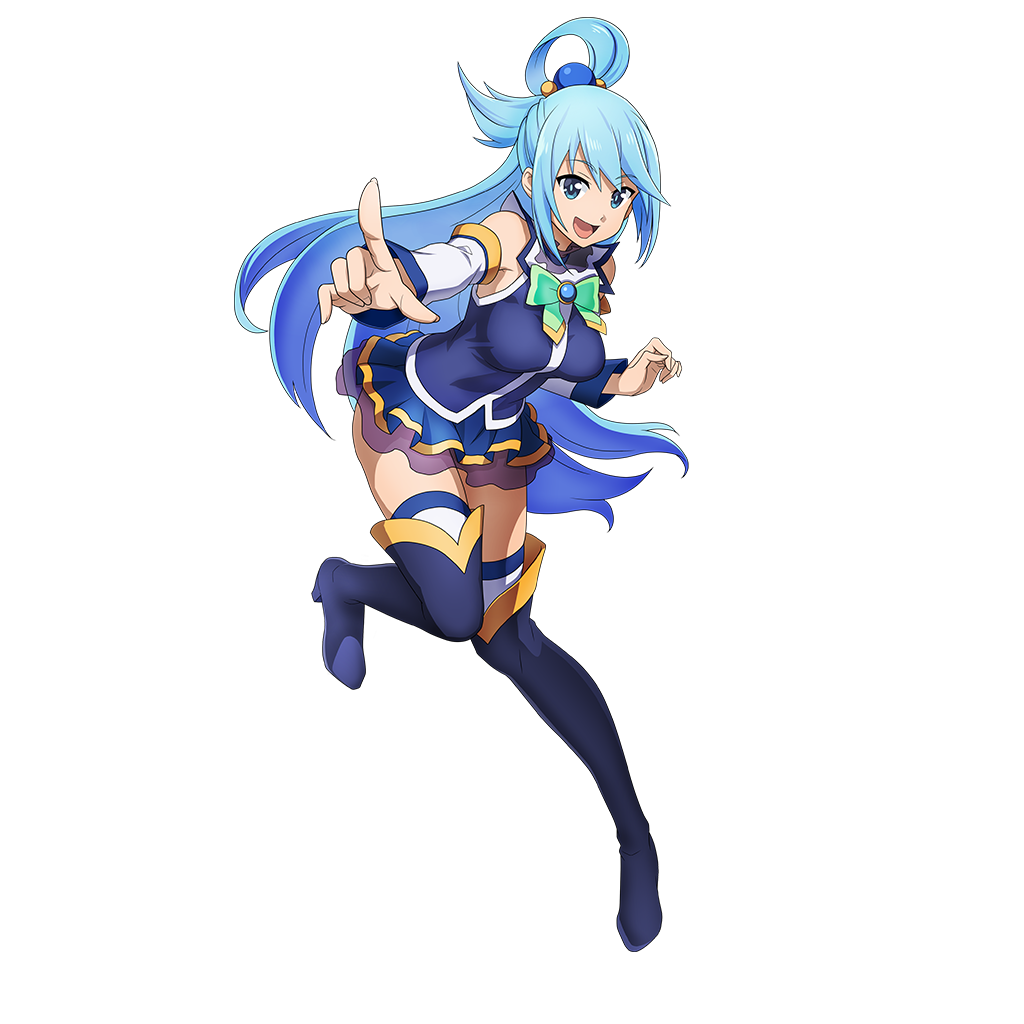 Character name: Aqua
Race: Grotesque Role: Healer Type: Technique
An adventurer based in the town of Axel. Her class is "Arch Priest." As an advanced class in their world, she is capable of using a variety of healing and support magic, and also has the strength to hold her own on the front lines of battle.
Her true identity is the object of the Order of Axis' worship, Goddess Aqua. Her job in the afterlife was to give those who died young "one thing of their choosing" and send them to the Fantasy World to save it from the Demon Lord, but one day a certain Japanese person chooses her as his "thing" to take with him, thus beginning their journey together.
Most of her status points are far higher than average, and already at their maximum values. Her magic power is especially high. However, her intelligence is lower than average and her luck is absolutely minimal. Which means even if she levels up, her intelligence will never increase… A fact her party takes pity on in secret.
Quite prone to getting ahead of herself, she often invites trouble by acting before she thinks. On the other hand, her pride as a Goddess is true and she would risk her life for her adorable followers (even if they doubt who she really is and bombard her with profanity).
Also, perhaps due to her nature as a Goddess, she has a compulsion to purify any and all demons or undead.