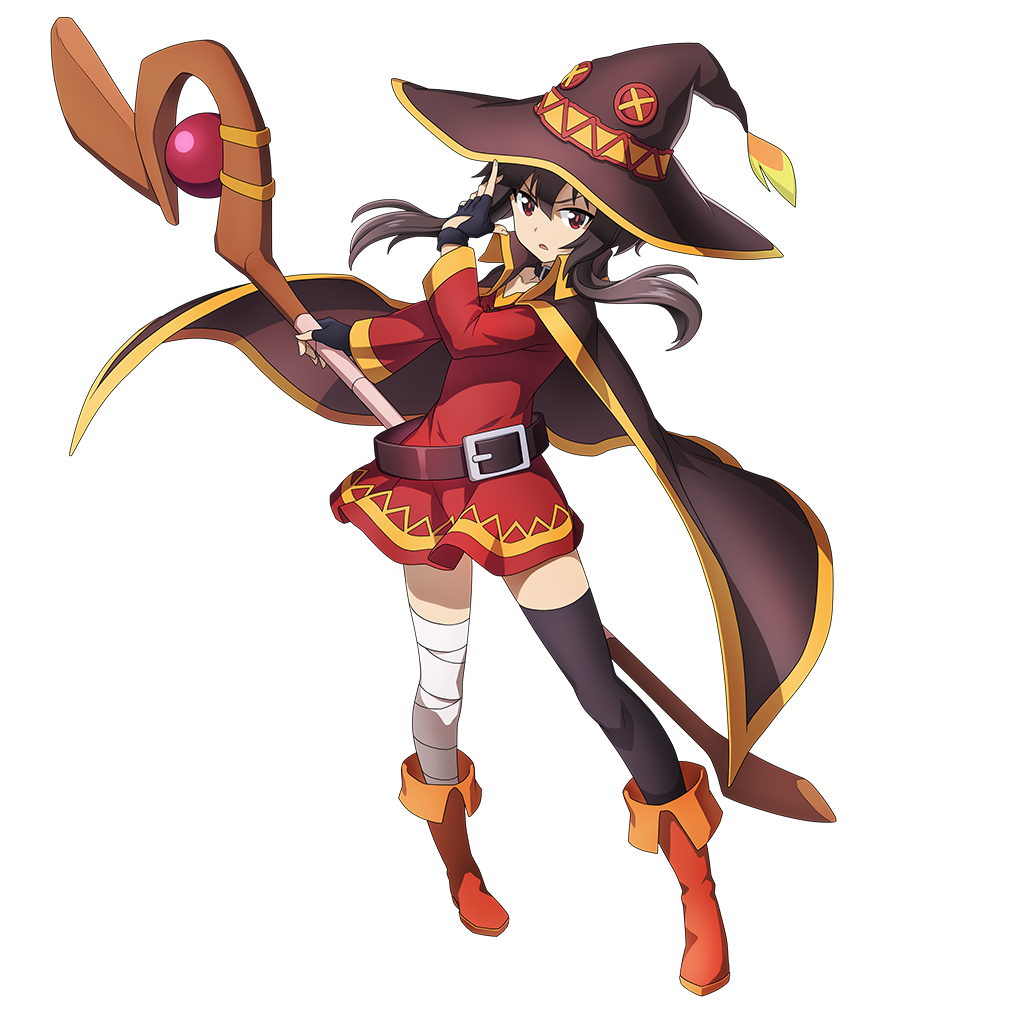 Character name: Megumin
Race: Humanoid Role: Attacker Type: Intelligence
An adventurer based in the town of Axel. Her class is "Arch Wizard." As an advanced class in her world, she is a magic user capable of casting powerful spells. She is also a member of the Crimson Demon Clan with high intelligence, strong magic expertise as a magic user, and a weird name unique to the Crimson Demon Clan.
While she is a talented magic user, she has dedicated all of her talents and skill points to the mastery of the extremely hard to learn top-tier Explosion Magic. Due to this, she is unable to use any other magic whatsoever, and also has a weak point in that Explosion Magic exhausts its user's magic power in one blast, leaving the user unable to move for a while.
Known to others as the "Explosion Maniac," a lover and devotee to the Explosion Magic path. She is also a sore loser who has no resistance to being taunted. Perhaps a peculiarity to her clan, but she has specific likes such as being stylish by wearing eye patches and enjoying outrageous introductions.
Due to her one-sided abilities, she never had much luck finding a good party, but the firepower of her explosive magic is the real deal, making her quite useful at the right time.