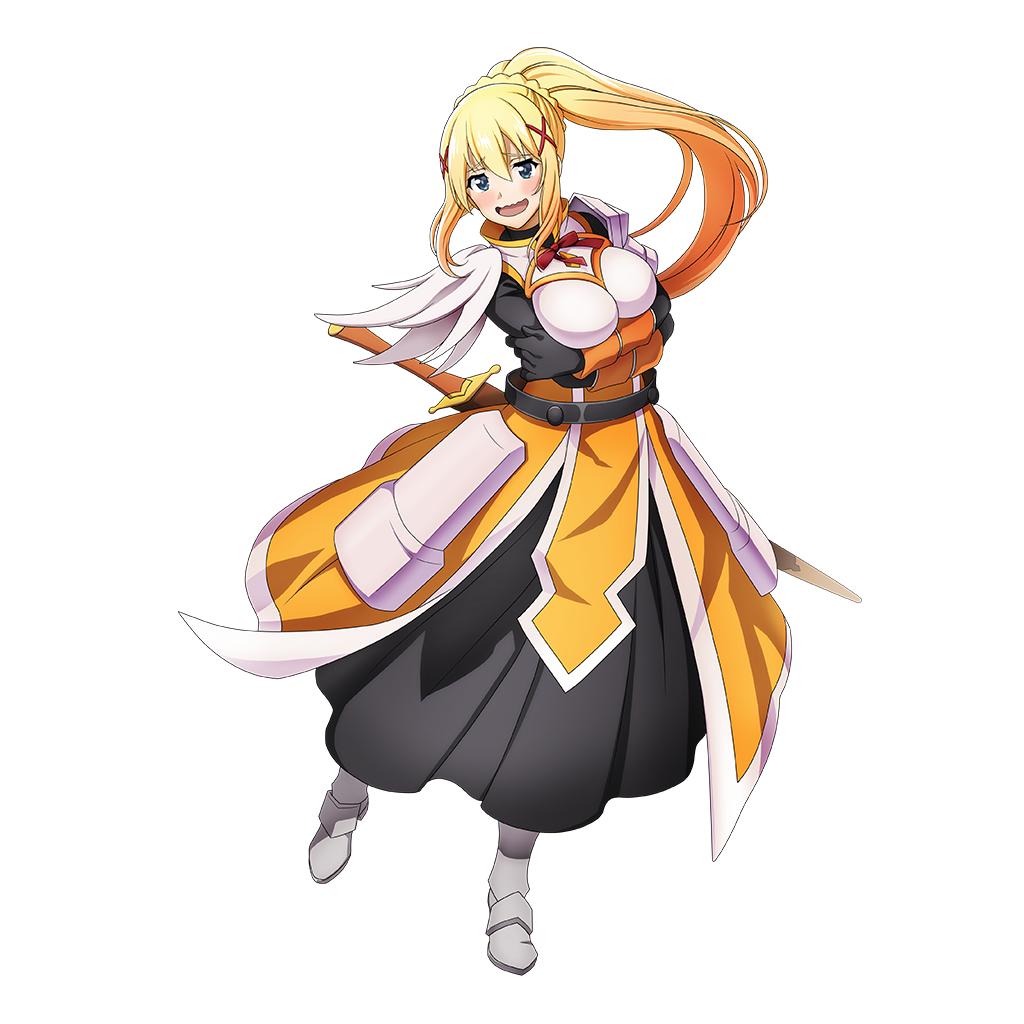 Character name: Darkness
Race: Humanoid Role: Tank Type: Heart
An adventurer based in the town of Axel. Her class is a "Crusader," an advanced class in her world specialized in defense at the front lines.
She boasts amazing strength and endurance. While her endurance is incredible, she is horribly uncoordinated, making her inability to land blows her weak point. Furthermore, most of her skill points are dedicate to defense skills, making her lacking on offense.
She is serious and, for the most part, has common sense, but she has an unnecessarily bad habit of wanting to rush headlong into the enemy and get hit that cannot be justified simply because her role is that of a tank. To make things worse, her face betrays an expression of pleasure whenever it happens.
Her real name is Dustiness Ford Lalatina. She is the daughter of a noble family, and can act like it when she needs to. She has a strong sense of pride and responsibility as a noble, often being the first to make a stand in the face of danger to her town. However, she seems embarrassed to be called by her adorable family name, Lalatina.
While her lack of coordination and tendency to go out of control are problematic, her defense power is so great that she can (only barely) endure a blast of Explosion Magic.