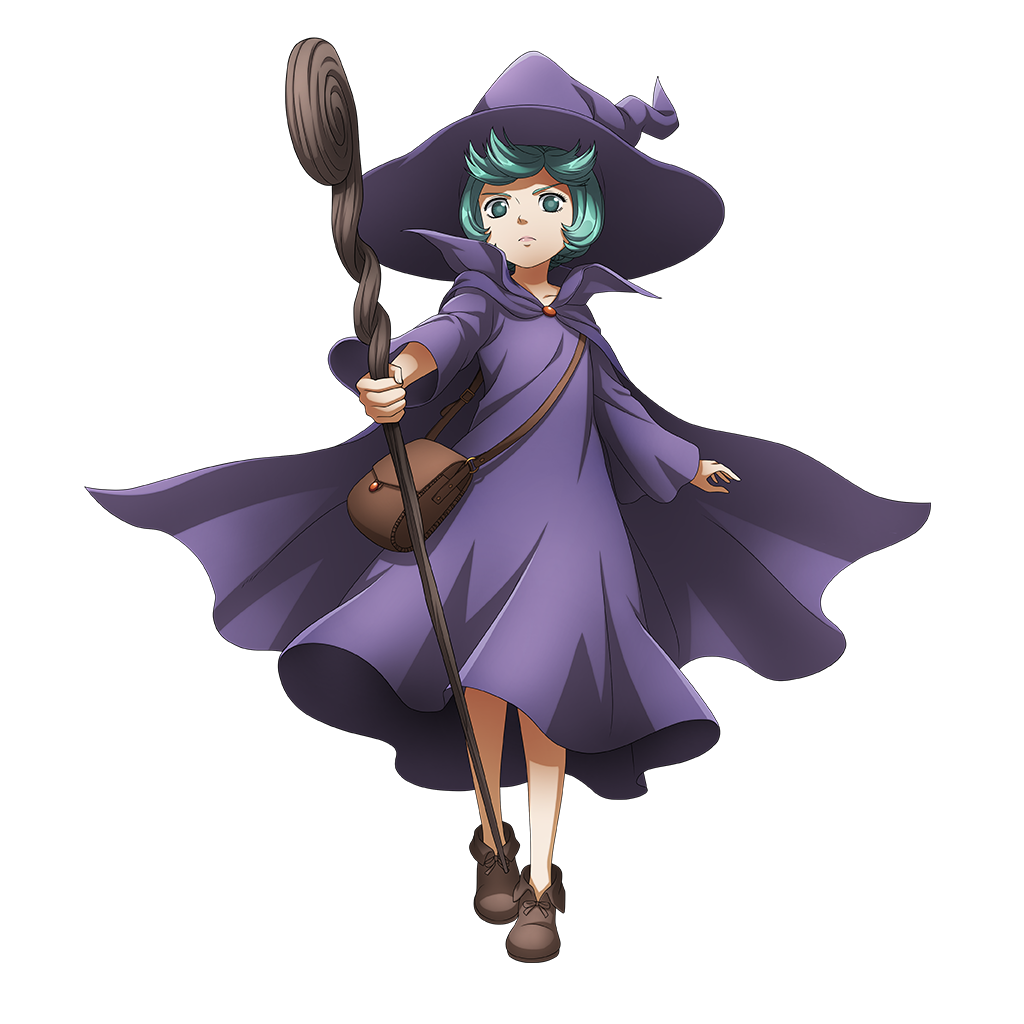 Character name: Schierke
Race: Humanoid Role: Enhancer Type: Intelligence
A young apprentice witch, training under Flora of the enchanted forest. At the request of her teacher, she joins Guts on his journey in order to see their destinies through.
She is very intelligent, and out of her companions, she has the ability to read into and analyze the situation more so than the others.
Having been taught by a renowned witch from a young age, even in her youth she possesses remarkable abilities and knowledge, and is able to draw power from the spirits of the dark world in order to perform miracles. The sorcery that she commands has power capable of monumental destruction, and in great battles she is even able to out-perform Guts.
Furthermore, by taking a luminous form, Schierke has the ability to bring Guts back to reason after losing his sanity to the Berserker Armor.
Schierke is outfitted with clothes and equipment with a high concentration of magic power, such as her pointed witches hat. In particular, her hat and her robe were handmade by her teacher Flora, and she counts them as her most valued possessions.