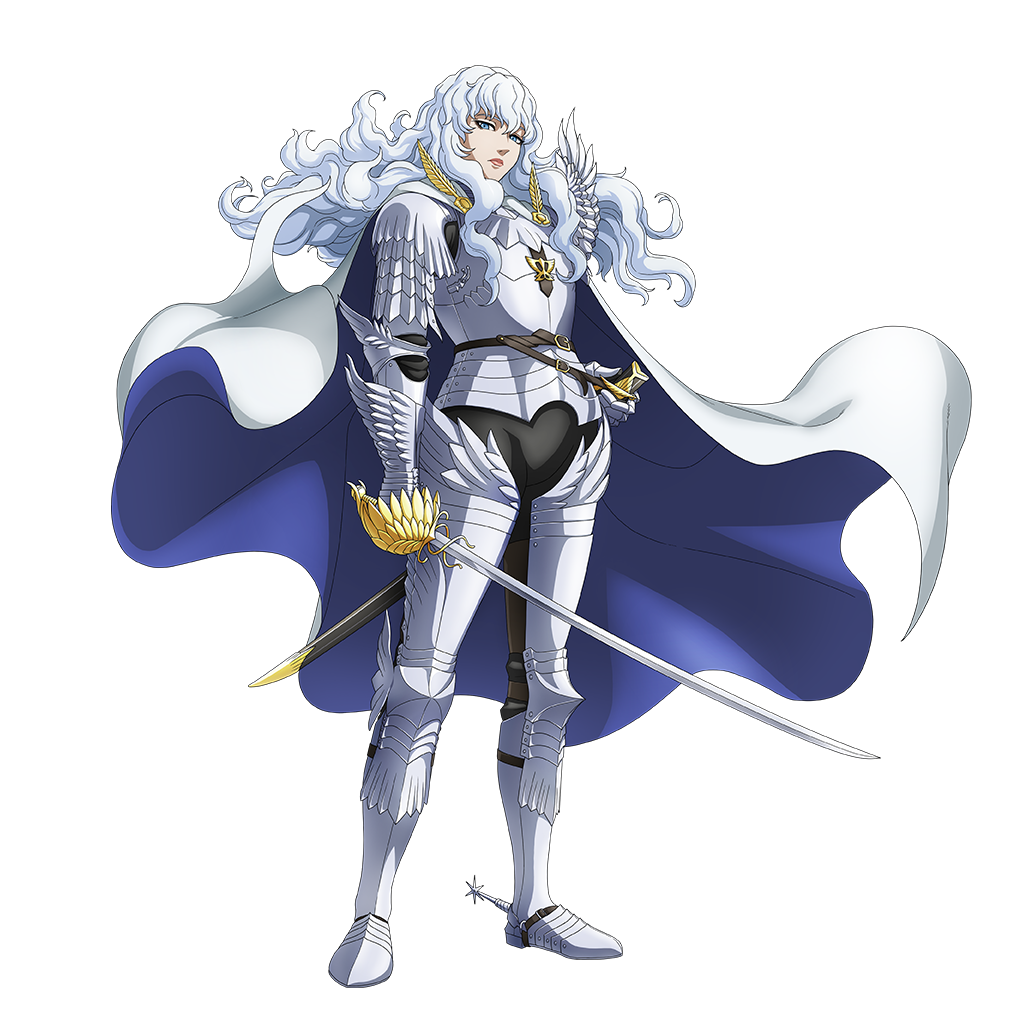 Character name: Griffith
Race: Undead Role: Attacker Type: Speed
Once the savior of humanity known as the "Hawk of Light", Giffith turned from Guts's friend to his most bitter enemy. After his rebirth as part God Hand, he leads the Band of the Hawk for the sole purpose of fulfilling his own ambitions.
Renowned as an exceptionally skilled swordsman, he also displays great leadership and strategic knowledge as a commander. With such skills and charisma, he is able to gather an army that crosses the boundaries of origin, across humanity and the apostles.
From his horse to his own armor, his equipment is fashioned in the image of a hawk. The very sight of him galloping by inspires hope and salvation in people as the Hawk of Light.
His ultimate goal is to usher in a new kingdom, reigning as hope itself…