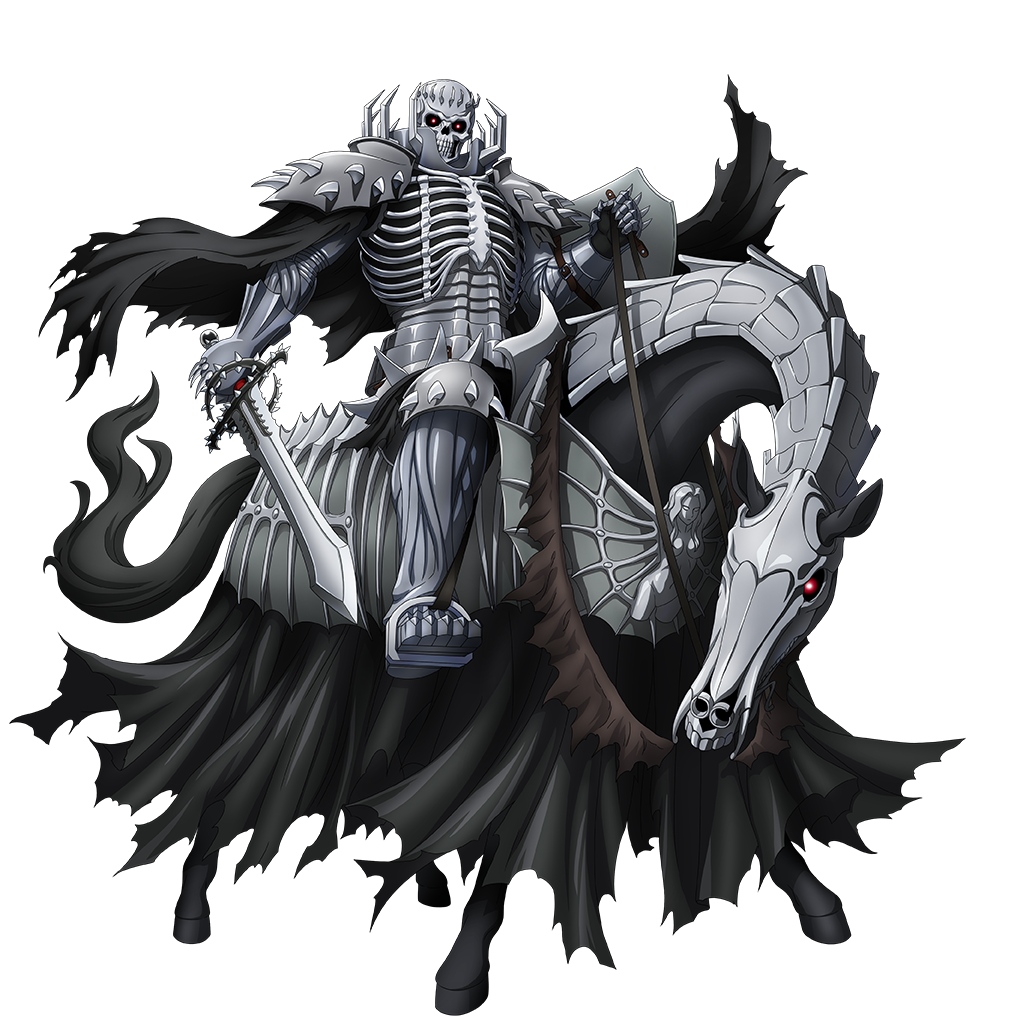 Character name: Skull Knight
Race: Undead Role: Attacker Type: Heart
A knight with armor in forged in the shape of a skull, who comes across Guts after he has left the Band of the Hawk. When they meet, the mysterious Skull Knight acts as a guide for Guts, providing him with knowledge,or otherwise helping him in battle.
Contrary to his otherworldly appearance, the Knight acts with a righteous heart to overcome his own battles and weaknesses.
He has been said to have battled the inhumans for more than a thousand years.
The Skull Knight has strength to match even the powerful Zodd, with whom he has a long standing rivalry. Wielding his sword while on his horse, the knight can easily cut through demon after demon.
Along with his sword and shield that resemble a rose,using the Sword of Actuation made from the countless beherits of slain apostles, the Skull Knight is able to puncture the very walls of reality.
The Skull Knight is also known to have worn the same Berserker Armor that Guts has taken on…