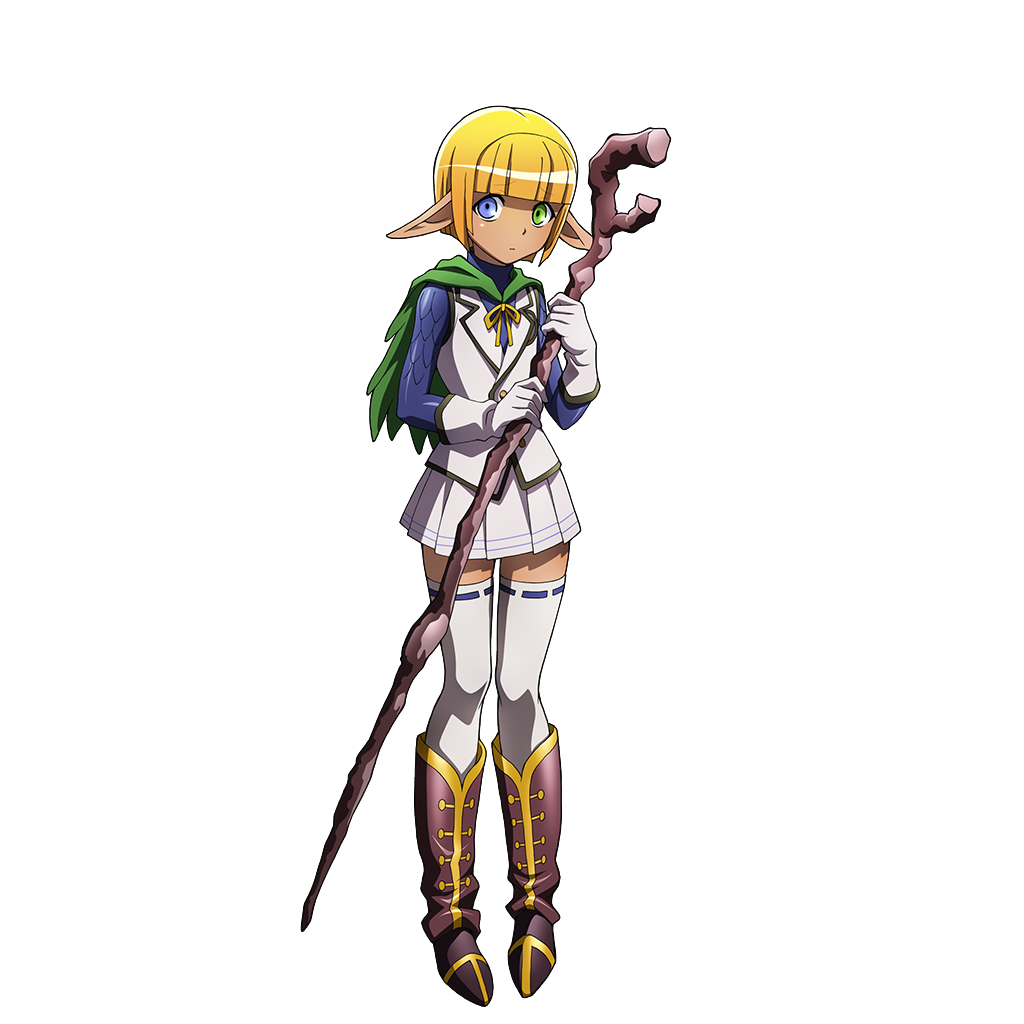 Character name: Mare Bello Fiore
Race: Human Role: Healer Type: Speed
One of the NPCs who served the 41 Supreme Beings.
Aura's younger twin brother by a hair and a Floor Guardian of the 6th Floor of the Great Tomb of Nazarick, "The Great Forest."
Just like Aura, he was created by Bukubukuchagama, a member of 《Ainz Ooal Gown》. He was configured by his creator to dress up like a girl.
Just like his sister, one of his characteristics are his eyes, which are different colors. His behavior is the polar opposite of Aura's. Although he is shy and stutters, it is unclear whether this behavior is real or just a farce.
He is a religious magic caster as well as a druid who can manipulate the power of nature.