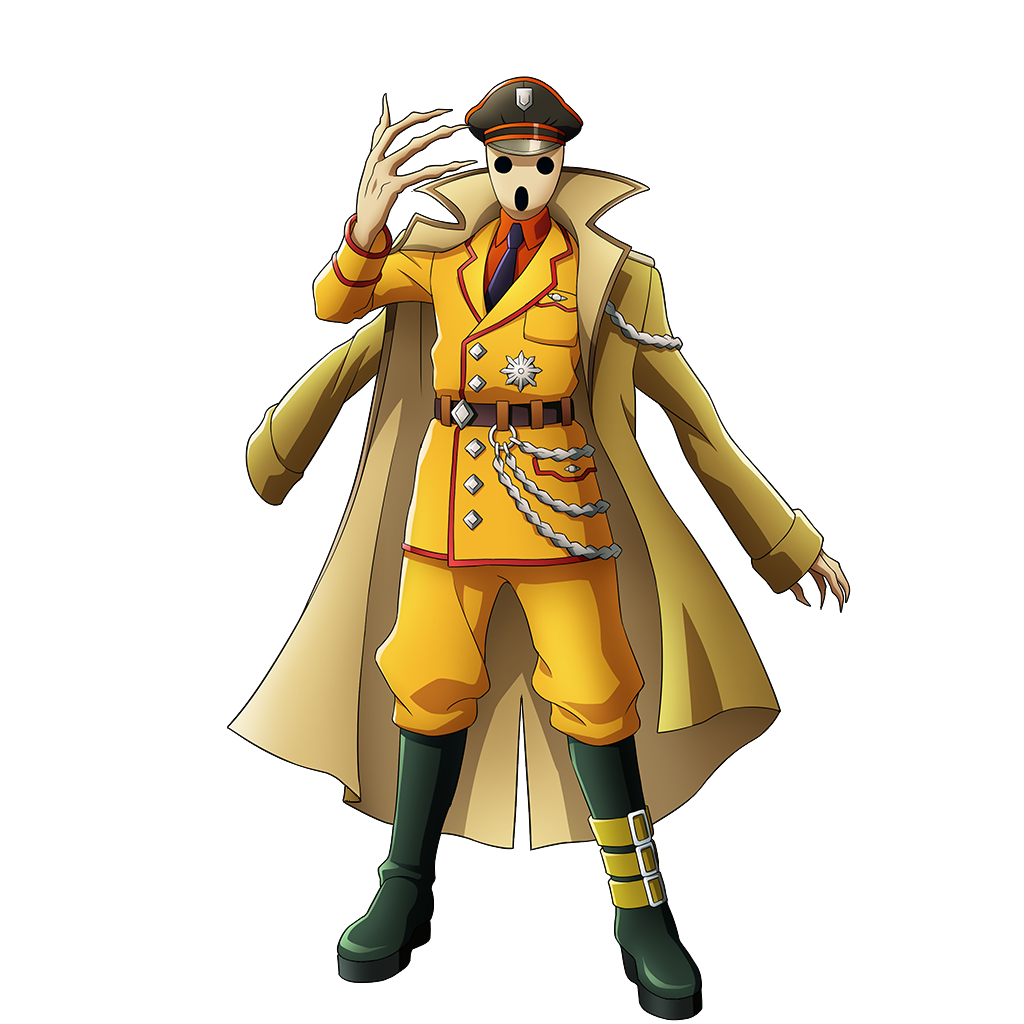 Character name: Pandora's Actor
Race: Grotesque Role: Enhancer Type: Heart
One of the NPCs who served the 41 Supreme Beings. He was created by Momonga himself and is tasked with being the Area Guardian of the Nazarick Treasury.
In addition to being in charge of the items in the Treasury, he is also responsible for financial matters such as the receipt and expenditure of gold.
At first glance his face looks strange, with only three black holes that seem to have been filled in with a ballpoint pen.
He wears a military uniform and a hat.
His extravagant behavior and speech were once configured by Momonga to reflect what he at that point in time thought was cool. Today however, it is a part of his past he would rather forget.