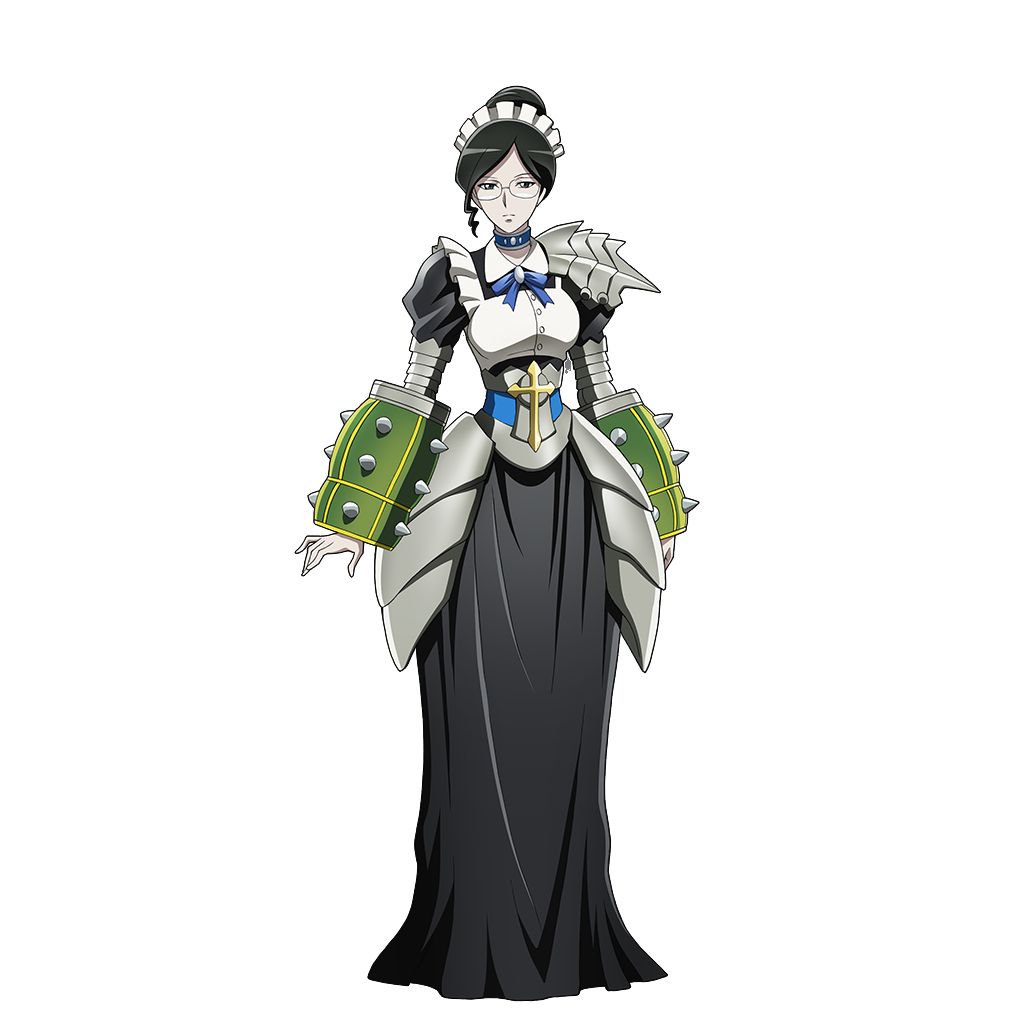 Character name: Yuri Alpha
Race: Undead Role: Attacker Type: Power
The vice-captain of the Pleiades, the squad of six Battle Maids of the Great Tomb of Nazarick.
She often conducts herself as the coordinator of the six.
Just like the others, this bespectacled beauty has flawless facial features.
She has a voluptuous bosom and wears her hair in a classic Japanese formal soiree style.
She specializes in hand-to-hand combat, and while she is powerful enough to destroy a weak obstacle or a magical barrier with a single blow, she is also surprisingly fast.