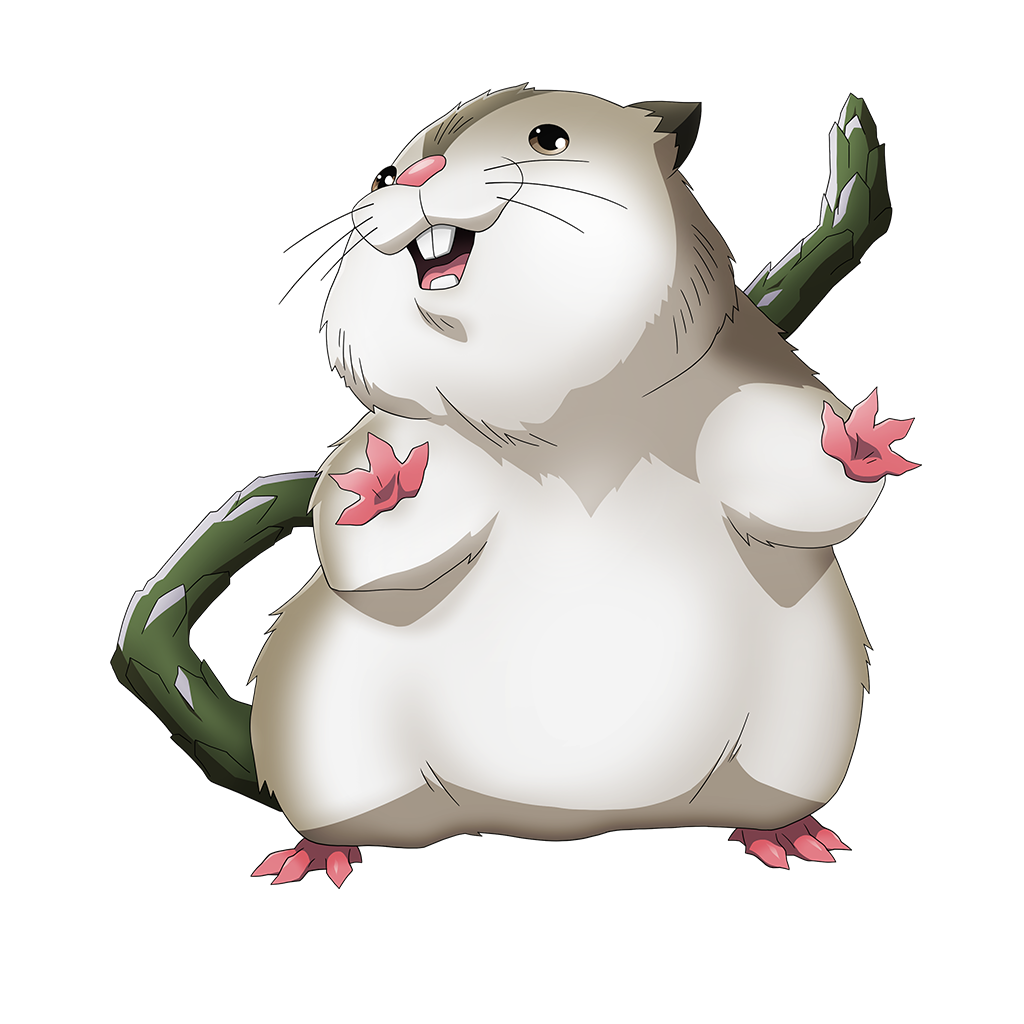 Character name: Hamusuke
Race: Beast Role: Tank Type: Speed
A legendary four-legged beast with silver-white fur and a snake-like tail who has been alive for centuries.
She has a straightforward character, and will compliment others on their qualities.
When she decides to serve under someone, she is a warrior who is loyal to her master.
Although she is not a sadistic to torture her enemies, she will show them no mercy.
She has a wide range of capabilities. For instance, in physical combat, she fights with her hard pelt and sharp claws, and in medium-range battles, she uses her long tail.
She can only use as much magic as the number of patterns on her body. Although she can cast magics such as "charm," those may not be effective in combat due to her poor abilities as a magic caster.