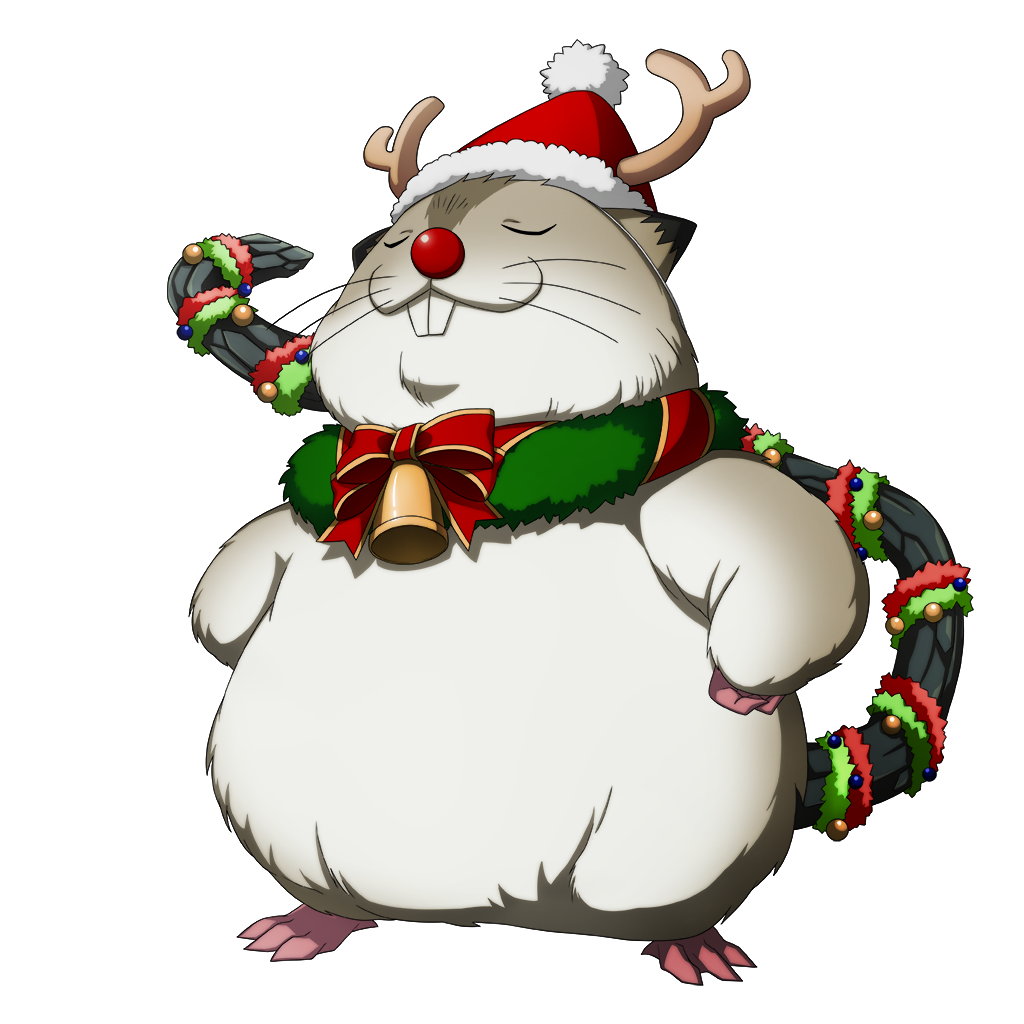 Character name: Hamusuke
Race: Beast Role: Attacker Type: Power
Once in the Great Forest of Tob, it was a beast
feared as the "Forest King" Great Beast of the
South. However, its appearance is that of a
giant Djungarian hamster that has a snake-like
tail. It is also female. Currently under the
command of Nazarick as Aura's beast. In
Nazarick, for one to feel dignity as a great
beast in Nazarick because of their appearance
and personality is rare.
Whether or not she was given decorations and
information on the special day of "Christmas"
from Aura, and whether or not this is a
"Christmas costume" from the Treasury, this
time she appears in a Christmas-like outfit.
She wears a hat similar to that of Santa Claus
and has horns like a reindeer. Her neck is
decorated with a wreath-like ornament, and her
tail is also decorated with an ornament similar
to that of a tree. In addition, her nose has a
red, round decoration, and together with the
horns, she looks like a "red-nosed reindeer"…
In preparation for the "Christmas party" in
Nazarick, this may be a kind of reward for her
achievements in serving as a guide for food
procurement.
At first glance, she does not look powerful, but her great beast strength that most humans cannot match is sound. She's strong enough to eat a tiger, starting from its head.