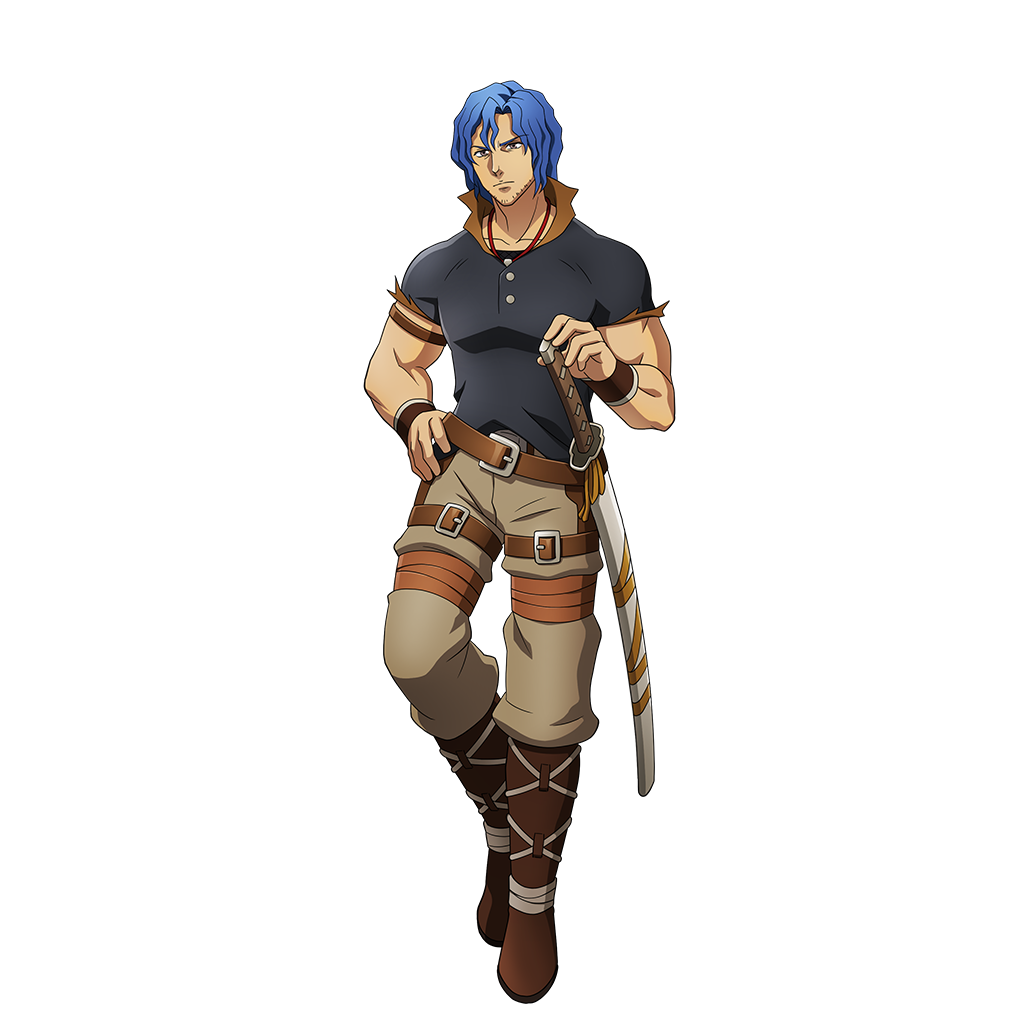 Character name: Brain Unglaus
Race: Human Role: Attacker Type: Technique
Originally a farmer, he is now a skilled swordsman. A sword-fighting prodigy, he was undefeated until Gazef bested him in a royal tournament in the Re-Estize Kingdom.
Although he may appear slender, he has tempered his muscles in battle and they have become hard as steel.
He wears a chainmail shirt, and on his belt he carries his sword and a leather pouch with earthenware potion bottles.
He is eager to elevate his sword fighting skills to even greater heights. Having been defeated by Gazef, he started to seek ways to improve his strength further, abandoning everything else in the process. Unfortunately, he has not yet reached a super-human level.