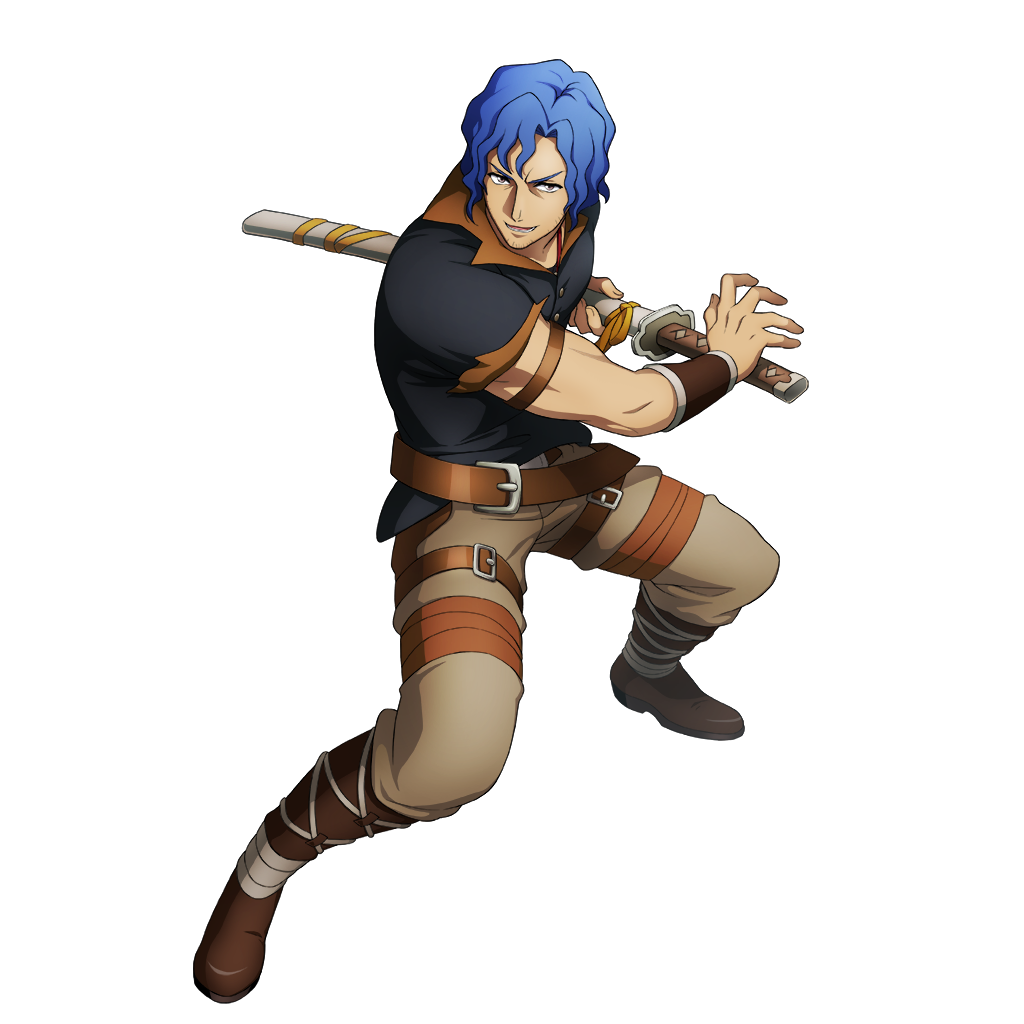 Character name: Brain Unglaus
Race: Human Role: Attacker Type: Heart
A natural swordsman who in the past has fought against the current Royal Warrior Captain, Gazef Stronoff.
After suffering his first defeat at the hands of Gazef, he honed his skills, acquiring more knowledge and continuing to work hard, even though he already was a prodigy. Everything he does is to overcome his past defeat.
Now that he has acquired "Katana," a blade with better cutting abilities than ordinary magical weapons, he is pushing his powers to the limit. He is convinced that he could easily defeat Gazef in a rematch.
He created his own original martial arts abilities, such as "Field," which will hit everything within a range of three meters, and "God Flash," a sword attack so fast that it cannot be seen with the naked eye. He combines these two techniques into the technique of "Whistling Wind," which will cut both sides of the necks of his enemies with unavoidable slashes.