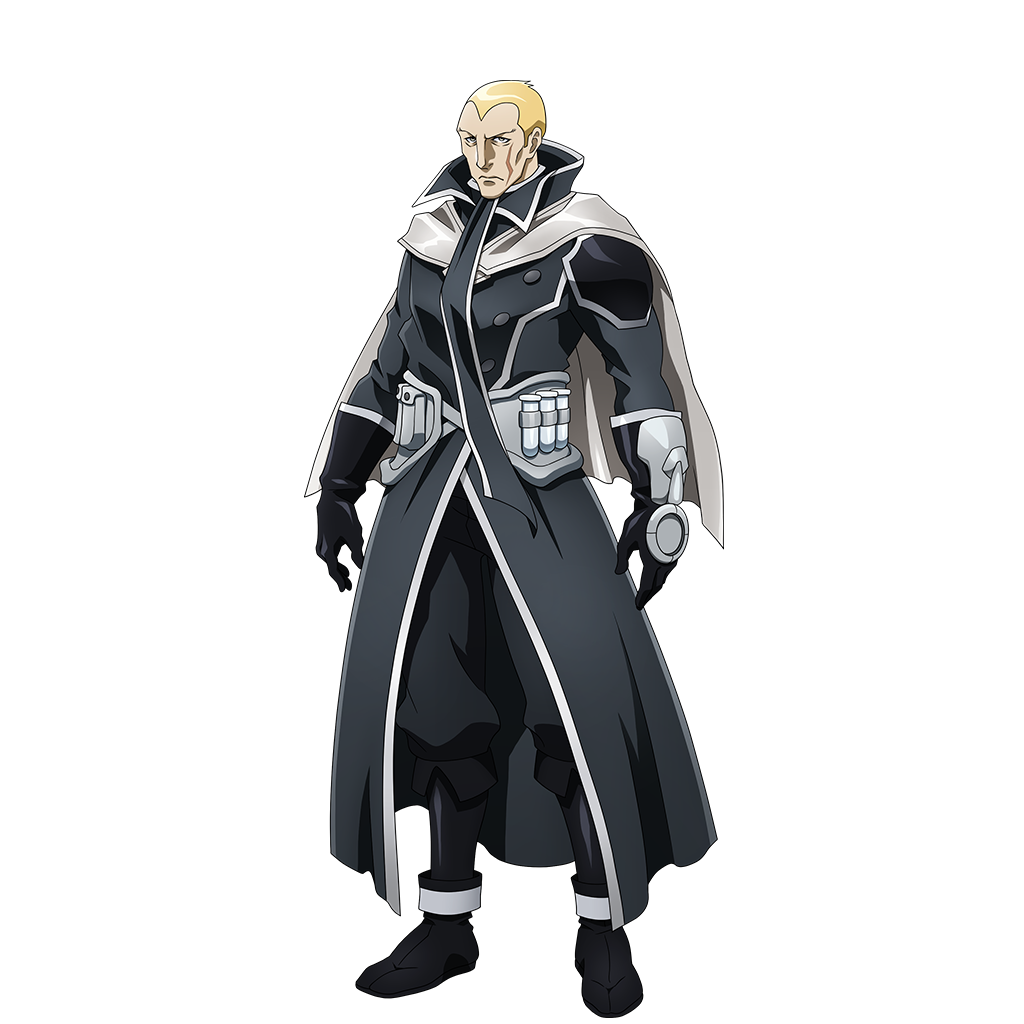 Character name: Nigun Grid Lewin
Race: Human Role: Attacker Type: Heart
He has a nondescript face, but his black pupils appear almost artificial and he has a scar that runs across his cheek. He wears armor knitted with a special metal thread that combines mobility with defense.
Although he was raised as a priest in the Slane Theocracy, which advocates human supremacy, his beliefs have been shaken up since the appearance of the cracks.
Due to the Tripartite Agreement, he has had to take on new duties.
He is an outstanding captain who shows superior leadership to his subordinates and who can make composed decisions in any situation.
He received the scar on his cheek from "a woman with a pitch-black sword" during an attack on a demi-human village, and he has kept it as a reminder.