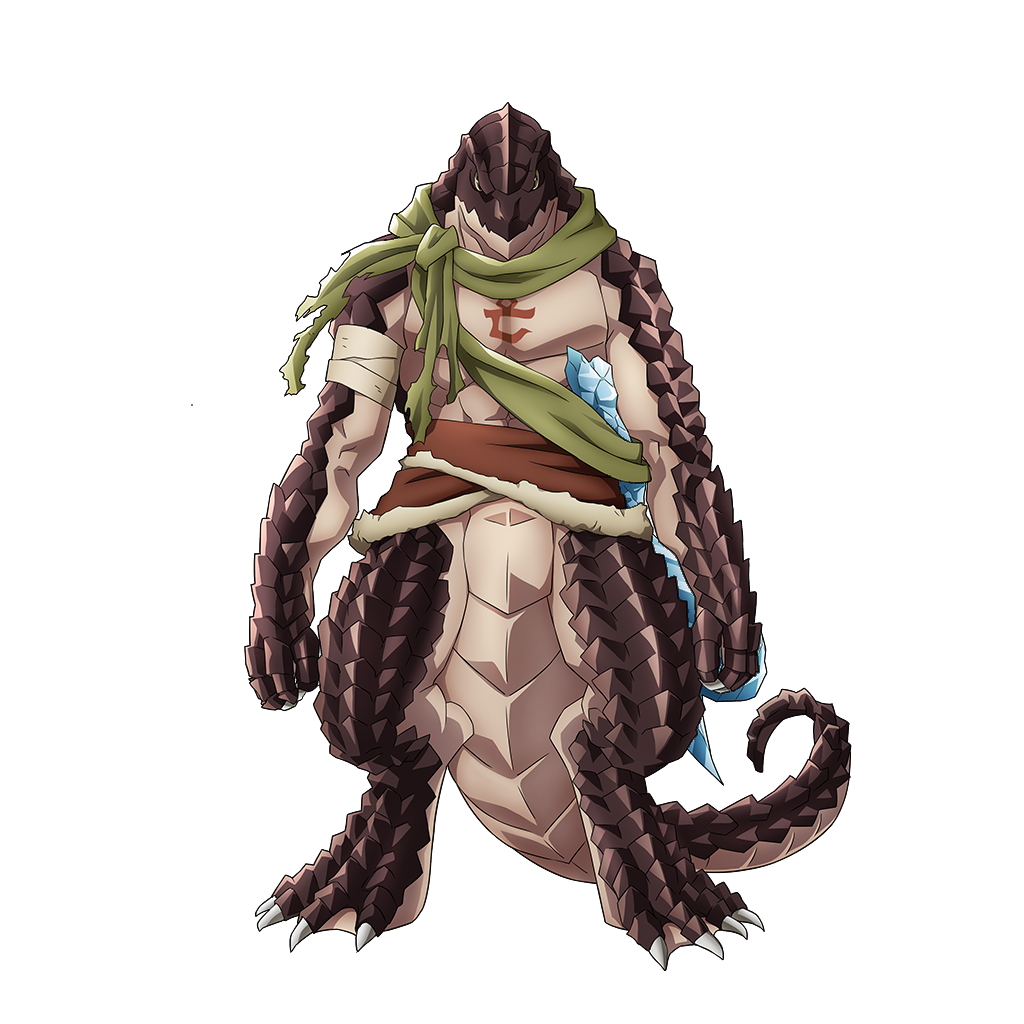 Character name: Zaryusu Shasha
Race: Demi-human Role: Attacker Type: Technique
He is a traveler from Green Claws, and the strongest in the tribe.
On the black scales of his chest, he has been branded with the characteristic mark of a "traveler."
At his waist he carries the blade Frost Pain, one of the Four Treasures of the Lizardmen.
He is a strong man with such a sense of responsibility that he was told by his brother Shasuryu Shasha that he should have been the chieftain.
He is calm, with a wide outlook on situations, and is able to make rational decisions based on the overall benefits, such as making the decision to reduce the number of mouths to avoid a famine.